Detaching from Verbal Abuse Hypnosis MP3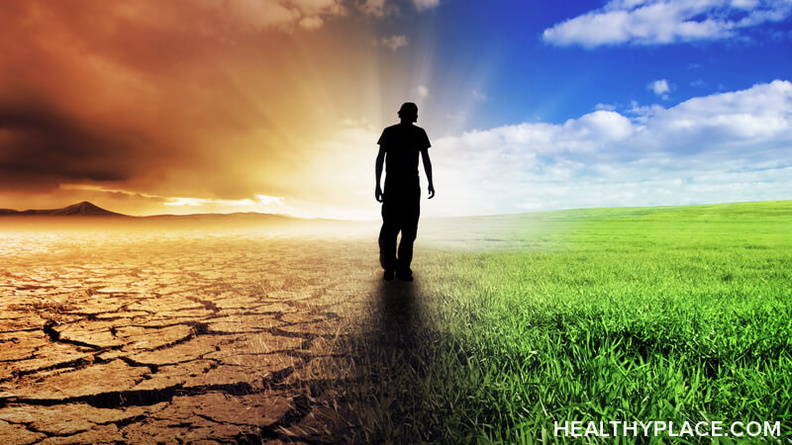 What if, just for now, you were able to shrink your abuser's voice down to nothing? What would it be like if you stopped imagining that those hurtful words came from a place of love or concern? What would it feel like to know in your heart and mind that what that abuser said had no relevance to your reality, that your abuser was the one in La-La Land, not you?
What would it be like to trust your own perceptions, to move about freely without fear of reprisal?
Detaching From Verbal Abuse Pain
The audio included in this post will help you to detach yourself from your abuser's nastiness and help you regain control of your own mind and actions (see Detachment).
Listen to the audio that helped me to overcome my feelings of incompetence. It helped me see that I am in control of me but not my abuser's behaviors. I use this audio to remove the repetitive thoughts that preoccupy my mind (i.e. conversations we had, things he said or did, analyzing his words, etc.).
This detaching from verbal abuse hypnosis will help you whether you're still with your abuser or if you've left the abusive relationship.
I have the power to remove abuse from my life, and so do you.
Detaching From Verbal Abuse Audio Download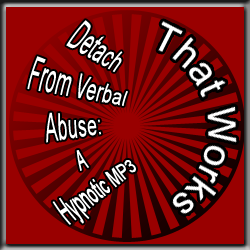 Things you should know before opening this audio file:
The file is too large to upload to HealthyPlace.com, so you will be redirected to VerbalAbuseJournals.com
The file will start playing immediately, so plug in your headphones or turn the volume down on your computer if necessary.
You can right click the link and save the link to your computer for later, but you will need an Internet connection to play it (at least I do).
Here is the link to my sister's mp3 detaching from abuse hypnosis: detach-from-abuse.mp3
You can also find Kellie Jo Holly on her website, Facebook and Twitter.
*Both women and men could be abusers or victims, so please do not take my pronoun choices as an implication that one gender abuses and the other is victimized.
APA Reference
Jo, K. (2011, February 1). Detaching from Verbal Abuse Hypnosis MP3, HealthyPlace. Retrieved on 2023, September 29 from https://www.healthyplace.com/blogs/verbalabuseinrelationships/2011/02/detaching-from-verbal-abuse
Author: Kellie Jo Holly
Thank you for sharing your knowledge and wisdom. This website is such a valuable resource. Reading your articles has helped to keep me focused on trusting my intuition rather than trying to logically think my way through my feelings. Is there anyway to download the MP3 of detaching from abuse for when I don't have internet access? Many thanks, Marie xXx
This was beey helpful to me and didnt even. notice how much time had went by...I feel more peaceful and more confident to leave him!
This is so helpful. Thank you very much. Before this, I read so many self help articles that told me how to win over my husband with my love. Now I realize they all were wrong. Thank you very much for opening my eyes to the abuse.
Anything to be out of this feeling that he gives me for a while is great and to feel de attached is awesome I am still with my abuser we ha e been married for 18 years I am scared to leave bit this is helping
That recording is amazing and powerful. I shall use it often and try to get my core back. As someone else commented, I felt sick and nauseous at one stage and ended up with a sick headache. I need to survive from my partner but my feelings for her won't allow me to escape her toxic behaviour. Please - are there any more recordings I could get to help me ? I would be happy to pay for them but it's hard finding such good and effective tapes because most do no good at all.
Michael, my sister made that one for me. I will ask her if she could do some more. She runs a website at http://brasoptional.com/ if you want to get in touch with her.
I started with this and after I imagined my spouse as a small cartoon character I was shocked that I punched and spit in my hand with such anger. I am not usually like that at all. I then tried to calm myself and move forward, then suddenly felt over-whelmed with nausea and a sense of not being well...as if I wa being suffocated. Had to take off the headphones and stop. I do not think anything bad of the MP3 just made me realize that I have intense emotions suppressed I think and it is going to be very painful to get out.. Do not think I should do this without being in the presence of some one
I am so grateful for the audio and the articles, I just found this today and it has already given me hope.
This audio is really intense and amazing.
I'm glad it helped you, Candy.
The detachment from abuse audio..was an intense experience..!
When I try to listen to your MP3 for verbal abuse hypnosis it says the webmaster needs to contact host gator .com
Hopefully you can fix this?
Try it again, please. Should work now.
Julie, do you see the player right under "(Thank you, Erin, for re-recording this audio for Healthyplace.com!)"? If you don't see it, then look up and to the left. There are two audios there. One is titled "Abuse Relief" - that's the one you're looking for.
I can't figure out where the recording is?
Leave a reply