The Victim-Blaming Abuse Narrative Pointed at Chloe Dykstra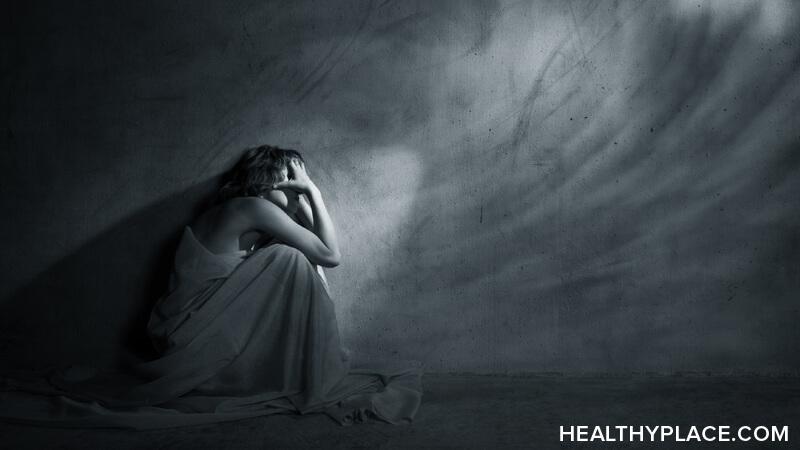 Victim blaming is alive and well. Last week, actress and model Chloe Dykstra posted a personal essay via Medium, detailing the emotional and sexual abuse of an ex-boyfriend. She didn't name the man explicitly, but it became clear to fans and the media that she was talking about Chris Hardwick of Nerdist fame, with whom she had a three-year relationship that ended in 2014. Hardwick has denied all culpability for the abuse, claiming he was "blindsided" and "heartbroken" by Chloe's essay. Let's look closer at the Chloe Dykstra/Chris Hardwick story, and why, in the age of #metoo, it's easy for the accused and the media to automatically blame the victim.
The Victim Blaming Narrative: Chloe Dykstra's Confession
Chloe Dykstra's essay, Rose Colored Glasses: A Confession, hit media headlines just hours after the post went live, and Hardwick's reputation was immediately called into question. However, despite the spades of men and women jumping to Chloe's defence (and others who backed up her story), it wasn't long before victim blaming crept into the narrative.
The hoards of social commentators thumping, "But his career!" and "Where's the evidence?" into their keyboards came as no great shock to most of us. Nor did Hardwick's flat-out denial of the allegations against him. What was surprising, however, was the language Chloe used in her "confession."
Despite feeling (understandably) victimized within the relationship, Chloe doesn't exactly point the finger at Hardwick. In fact, she says:
"I'm here to tell my story, not necessarily intending to point my finger at the man who did it (though that may be an unfortunate consequence for him), but for a different reason."
Chloe's justification for telling her story reads almost like an apology. Anyone who has ever been abused will understand why she was afraid to speak up and why she unwittingly contributed to the victim-blaming narrative through her confession.
However, the majority of readers may automatically discount her story on the basis that there's no real proof. Victim blaming is, sadly, ingrained in all of us, even victims. It has been for centuries (Abuse Victims and Responsibility), so this shouldn't come as a huge surprise to any of us. Chloe knows that people would sooner disregard her statement than accept an uncomfortable truth that cannot be "proven" with evidence. 
Chloe Dykstra Unwittingly Blames Herself for Hardwick's Abuse 
Chloe goes on to describe the "anger" trapped inside of her -- anger at Hardwick, but also at herself "for being naïve enough to stay there."
However, she wants to tell her story. She wants closure. Surely these are reasons enough to share her experience, and, arguably, what other reason could there be?
Anyone who's ever been abused knows Chloe has more to lose by speaking up than keeping quiet. She doesn't stand to gain anything financially by making this accusation and she knows her own reputation and career hinges on the public perception of her story.
Unsurprisingly, Hardwick has refuted the claims against him. However, his career has suffered a definite blow, which has caused a major backlash against Chloe.
Hardwick's Victim-Blaming Response to Chloe's Abuse Allegations
In a statement issued to Deadline, Hardwick argued that his relationship with Chloe wasn't perfect, but that he never emotionally or sexually abused her. I'm paraphrasing here, but Hardwick's response was so predictable that one could argue it's not really worth repeating. One part stuck out for me particularly: 
"When we were living together, I found out that Chloe had cheated on me, and I ended the relationship. For several weeks after we broke up, she asked to get back together with me . . . but I did not want to be with someone who was unfaithful."
Here, Hardwick does three things:
1. Undermines the victim's story by painting her as someone who is unreliable, promiscuous, and a liar. He claims he "found out" about her infidelity, which suggests she hid it from him. This may or may not be true, but his language is very persuasive.
2. Deflects blame from himself by reminding us of Chloe's misdemeanors. She cheated on him, so she is to blame for whatever happened afterward (Domestic Abusive Victims Think They Are The Abuser). Let's not forget that abusers are often possessive and jealous, and have been known to chastise, injure, and even kill partners they suspected of infidelity.
3. Raises doubt about the truth of Chloe's claims because she was clearly in love with Hardwick and wanted to get back together after they split. He's saying: "If I was so terrible, why did she want me back?" Of course, we all know that these kinds of relationships are far more complex than they appear to the outside and that abuse victims are often in love with their abusers. 
The narrative spun by Hardick gives Chloe motive to destroy his career -- although four years on, this doesn't seem very likely. 
Chloe's Story Is One to Which Many Abuse Victims Relate
To those of us who've ever been in an abusive relationship, Chloe's "confession" feels a little too close for comfort. Chloe recounts that she fell for an older man whom she admired, and he quickly established rules that kept her under his control. This is a narrative many of us relate to, including me. 
However, the part of the story that particularly got under my skin was Hardwick's response and how quick he was to point the finger away from himself.
I also know, without even scrolling the comments sections of Twitter and other social platforms, how many people will preach the "innocent until proven guilty" argument, disputing Chloe's account due to lack of evidence or undermining her for any of the reasons listed above. There's no way of knowing for sure what the truth of their relationship was, but Chloe was certainly brave for coming forward, knowing what's at stake.
What about you? Did Chloe Dykstra's story bring back triggering memories of abuse, or are you in a similar relationship right now? What did you think of Chris Hardwick's response? Leave your thoughts in the comments section below.
Read Chloe Dykstra's story: Rose-Colored Glasses: A Confession.
APA Reference
Smith, E. (2018, June 19). The Victim-Blaming Abuse Narrative Pointed at Chloe Dykstra, HealthyPlace. Retrieved on 2019, September 20 from https://www.healthyplace.com/blogs/verbalabuseinrelationships/2018/6/the-victim-blaming-abuse-narrative-pointed-at-chloe-dykstra
Author: Emma-Marie Smith