5 Tips for Setting Healthy Boundaries During the Holidays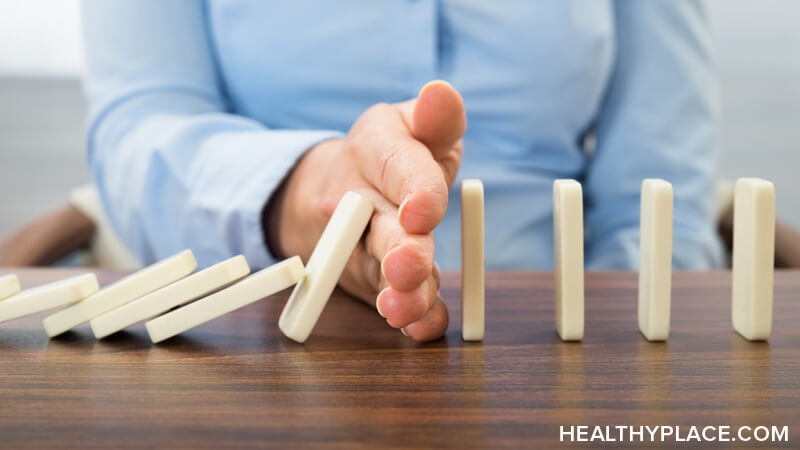 The holidays are upon us, which means it's more important than ever to set healthy boundaries to maintain your mental health and wellbeing. Family parties, gift-giving, and the pressure to enjoy yourself can all impact your mental health during the holiday season, especially if you don't have solid boundaries set up to protect yourself. In the past, all of these things have made me miserable throughout the holiday season, but over the years I've learned how to set healthy boundaries and actually enjoy the holidays despite my mental health issues.
How to Set Healthy Boundaries
Drive yourself to all holiday events. This might seem incredibly simplistic, but it has been my key to surviving the holidays. When you drive yourself to events, rather than carpooling with family or friends, you give yourself the ability to set and enforce your own boundaries about your time and energy. Driving yourself means you can attend the event, enjoy people's company, and leave when you're ready, rather than having to juggle your own needs with the needs of whoever you drove with.
Set a gift budget -- and stick to it. Buying gifts for loved ones is one of my favorite parts of the holidays. I love picking out the perfect present, I love wrapping, I love it all. But that means I often get a little overzealous and spend more than I should, which only leads to financial stress that harms me in the long run. It's difficult, but it's better to make a budget ahead of time and do your best to stick to it.
Delegate what you can. If you have family or a partner nearby, do your best to delegate some of the stressful holiday tasks. There's no reason you have to do everything for the holidays on your own. If you're out buying presents, ask for help with dishes or other household tasks that might have fallen by the wayside in all the holiday chaos. It's tempting to try to make everyone else's holiday "perfect," but remember, your happiness matters too, and no holiday is ever perfect.
Pick a few traditions that really matter and leave the rest. One of the best parts of the holidays is all of the traditions and the memories that come with them. But these traditions can quickly pile up and get overwhelming. Instead of spreading yourself impossibly thin and getting worn out before the holidays even arrive, try picking one or two really important traditions, make them a big deal and truly enjoy them, and let the rest go.
Make excuses to leave upsetting conversations. Family parties mean lots of uncomfortable conversations: politics, passive-aggressive personal questions, and maybe even the re-opening of old wounds. If I notice the conversation taking a turn toward a topic I know will upset or trigger me, I find a convenient excuse to walk away, rather than engage. I've found that engaging with these touchy subjects at a family party only leads to trouble.
Do you have any tips of your own for setting healthy boundaries during the holidays? Please share in the comments below, we could all use a little wisdom to survive this time of year.
APA Reference
Griffith, M. (2019, December 3). 5 Tips for Setting Healthy Boundaries During the Holidays, HealthyPlace. Retrieved on 2023, November 30 from https://www.healthyplace.com/blogs/recoveringfrommentalillness/2019/12/5-tips-for-setting-healthy-boundaries-during-the-holidays
Author: Megan Griffith
Setting boundaries is something many of us have to work on regularly, the holidays are a time where we can easily forget about, overlook, or simply forgo boundaries but they can make all the difference. I love the whole list but I 1 and 2 are particularly useful and we could probably all benefit from them! If holidays are meant to be enjoyed, boundaries help you do that.
Leave a reply