4 Self-Care Activities for a Snow Day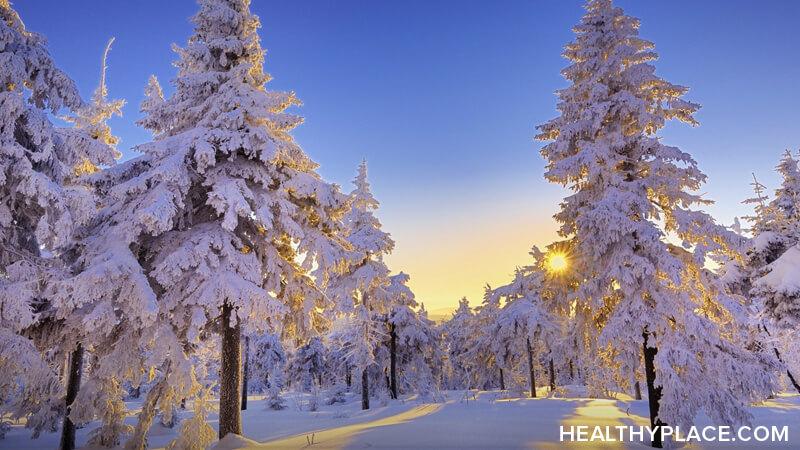 Self-care activities for a snow day can be really fun. In fact, nothing is better than a snow day -- nowhere to go, nothing in particular to do. Do I catch up on tasks around the house or go back to bed on my snow day today? My Keurig is calling. I dumped a bunch of sugar in my tea and take a seat by the window. Our street is lost in the snow. The outside world can wait. My day is free and full of possibilities. Time for a little extra self-care. Spending a day at home can be a great way to recharge. Here are four self-care activities I did during the snow day today.
4 Self-Care Activities I Did on My Snow Day
Days like this don't come around often. Living in Toledo I can expect it maybe two or three times a year. It's always a welcome surprise. When Mother Nature puts your life on hold for a day, take advantage of it for some extra self-care on a snow day.
How do you spend an unexpected day off? I'd love to read about it in the comments.
APA Reference
Rahm, M. (2019, January 30). 4 Self-Care Activities for a Snow Day, HealthyPlace. Retrieved on 2023, September 21 from https://www.healthyplace.com/blogs/recoveringfrommentalillness/2019/1/4-self-care-activities-for-a-snow-day
Author: Megan Rahm
I put on snowshoes. Even on the most overcast days, being outside for part of it is better than being inside. The right gear can take a no-go day a day with outdoor time. microspikes are also a great help in getting outdoors.
Leave a reply