5 Tips to Get Out of a Funk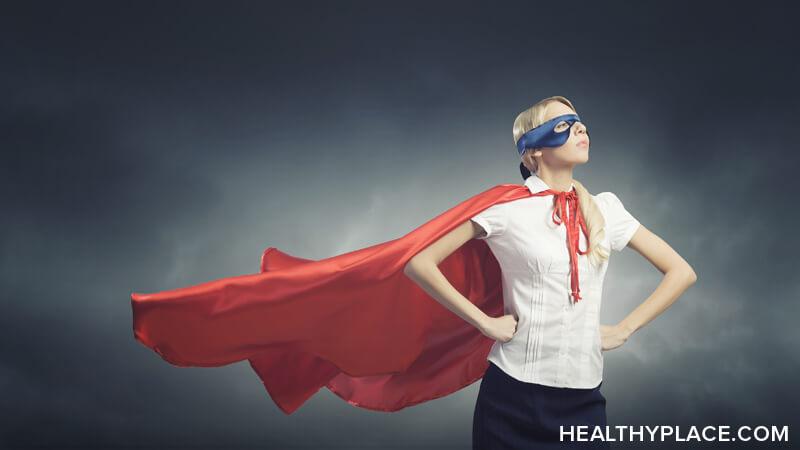 I want to share five things I do when I want to get out of a funk. By funk I don't mean serious depression; I mean a really bad day, recent setback, or maybe even the monotonous routine of everyday life. It's important to take care of yourself and feel good, especially in mental illness recovery. Here are simple things I do to cheer up and feel refreshed when I need to get out of a funk.
5 Things I Do to Get Out of a Funk
Have a nice meal.
They don't call it "comfort food" for nothing. My family spends a lot of time talking and laughing in the kitchen and around the table. Feeling well-nourished from a nice meal is a great way to revive yourself. I have a couple of special recipes I like to make at home, but going to a favorite restaurant is also a great pick-me-up. Meals are also a great way to connect with loved ones.
Dress well.
My band director in high school used to say that if you dress well, you play better. I think he was on to something. I feel better when I look nice. Obviously, we all bring more to the table than just our looks, but the way I present myself directly affects my confidence. For me, doing my hair or wearing a new sweater or necklace helps me get out of a funk.
Go for a walk.
I often go for walks to cope with my anxiety. Being active and breathing the outside air calms me. Our weather can be a little rough in Toledo, so walking outside isn't always an option. I take advantage of a sunny day when I can.
Get a good night's sleep.
There's nothing better than the way you feel after a good night's sleep. I couldn't agree with that more now that I'm a mother. It's hard to get six or eight hours straight and uninterrupted. When this rare opportunity comes along, I jump at it. It can help you start the next day with a clear mind.
Be creative just to be creative.
I love art, music, and writing. They all played a role in my recovery from an eating disorder and schizoaffective disorder. Artistic creativity is also required in my professional life. I have a clothing graphics business, and I'm also an activities coordinator at an arts space. When I'm working on a project, I'm usually thinking about how I can use it for my work. I very rarely create anything just for fun. However, when I do, it's refreshing and helps get me out of a funk. It reminds me why I pursued the arts in the first place. It takes me back to when I was a little girl with a fresh box of crayons and a stack of construction paper.
Life's rough, and everyday stress can wear on you. Even if you are in solid recovery, you're going to have bad days, stress, and occasional failures. Take the time you need to get out of a funk and then keep moving forward.
APA Reference
Rahm, M. (2018, July 25). 5 Tips to Get Out of a Funk, HealthyPlace. Retrieved on 2023, December 11 from https://www.healthyplace.com/blogs/recoveringfrommentalillness/2018/7/5-tips-to-get-out-of-a-funk
Author: Megan Rahm