Three Reasons People Self-Injure and How to Resist Self-Harm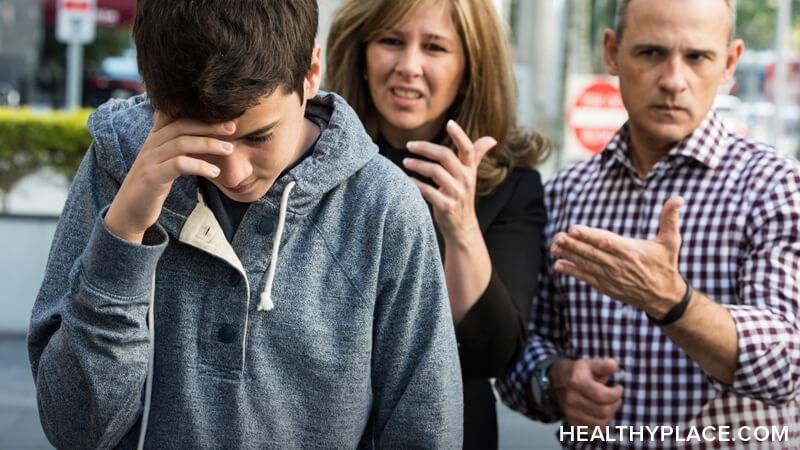 Many people with mental illness have their reasons to self-injure but it's important to resist self-harm urges. While most commonly associated with borderline personality disorder (BPD), self-harm can occur with any mental illness. There are three reasons people self-injure: to punish themselves, to feel something instead of nothing, and to feel stronger.
Reasons People Self-Injure and How to Fight Back Again Self-Harm Urges
Self-Injury Reason #1: Punishment
Sometimes our mental issues convince us we are bad people who need to be punished. The Punitive Parent voice, as one researcher put it, is squashing us to the point where we can no longer breathe. We feel bad, so we treat ourselves badly. Self-injury is just one way to do this.
In my case, this is the voice that says "Not good enough." This is the voice that takes over after I try something and fail or face a perceived rejection. Basically, I self-injure when I hear this voice to shut it up, though the ironic part is it then starts berating me for self-injuring.
Fight Back Against the Punitive Parent
The good news is there are ways to fight back. The Punitive Parent is a liar with unrealistic expectations. Recognizing this is key to fighting back. Call it a liar. List the things that you do well and the good things people like about you. It may help to have a file of nice notes you receive from your friends and family. You don't deserve to be hurt. Beware any emotion that tells you otherwise.
Self-Inury Reason #2: To Feel Something Instead of Nothing
This is the most common reason I hear for people self-injuring. Basically, the person has a dissociative episode and self-injures as a way to snap out of it. During a dissociative episode, you temporarily lose contact with reality--it may feel like you're floating, like you're a ghost, or as if you're dead. Self-injury can be an unhealthy grounding technique to ward off dissociation.
Fight Back Against Dissociation
The best way to fight back against this reason people self-injure is to practice positive grounding techniques for dissociation. One that works for me is to list five things you see, four things you feel (such as your body against the chair), three things you hear (this needs to be something external; for example, as I write this I hear birds singing), two things you smell (you may need to get up for this one), and one positive thing about yourself. HealthyPlace also has a list of 21 grounding techniques to consider. Try until you find one that works for you. It's okay if one doesn't work; deep breathing doesn't work for me. You are you, and what works for you is what works for you.
Self-Injury Reason #3: To Feel Stronger
This is the reason I started self-injuring, and the reason I kept self-injuring for as long as I did. I had to feel stronger. I blamed my victimization on weakness. In my mind, if I wasn't afraid of physical pain, I could override the mental pain from the current, usually traumatic situation and take action to fix it. I felt like self-injury gave me strength.
Fight Back Against Feeling Weak
The best way to fight back against this is with exercise, especially martial arts. This does not work for everybody, however. Some people find vigorous exercise actually makes things worse. But if it works for you, it can be a valuable tool in overcoming the urge to self-injure.
So those are three reasons people self-injure. What are your reasons? Leave a comment in the comments section.