Taking a Moral Inventory and Borderline Personality Disorder
Taking a moral inventory when you have borderline personality disorder (BPD) can be daunting. Step four of Alcoholics Anonymous (AA) is "a searching and fearless moral inventory." This can be terrifying and difficult for a person with a co-occurring diagnosis of substance abuse and BPD. How do I overcome my black-and-white thinking and see myself as a person with character strengths and weaknesses? How do I remember that I'm a sick person who has made bad choices and not a fundamentally bad person? How do I, as a person with BPD, take a fearless moral inventory?
Borderline Personality Disorder and Taking a Moral Inventory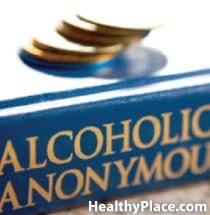 The good news is, there are answers to your questions in this video. First, listen to your sponsor--odds are he/she has taken a fearless moral inventory. For example, I once bought alcohol-containing cough syrup in order to get drunk cheaply. And I know of a story in which a drug-carrying man stole human brains from a museum and sold them on eBay (he got caught). Second, remind yourself you're not a bad person. You are no better and no worse than anyone else. Third, decide you want sobriety at any cost.
You can overcome BPD and make that that moral inventory for AA's fourth step.
https://www.youtube.com/watch?v=OuAUSG5MeUQ
APA Reference
Oberg, B. (2015, May 22). Taking a Moral Inventory and Borderline Personality Disorder, HealthyPlace. Retrieved on 2023, December 7 from https://www.healthyplace.com/blogs/recoveringfrommentalillness/2015/05/step-four-and-borderline-personality-disorder
Author: Becky Oberg