Mental Illness Validation: Tell Me 'I Believe You'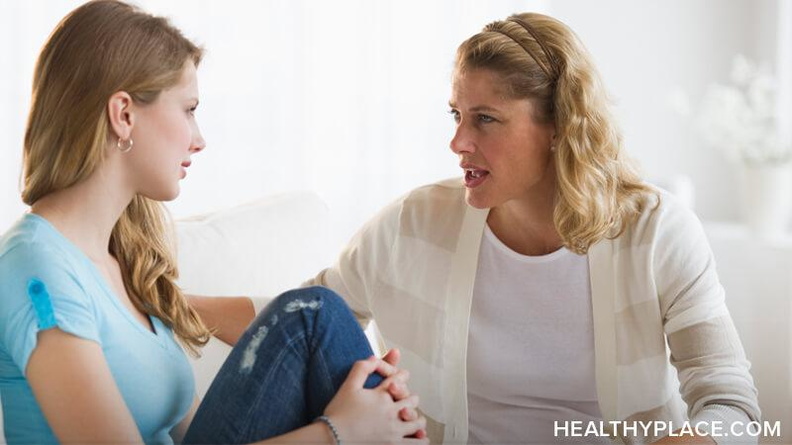 It's difficult for some loved ones to give us validation for our mental illness because they don't want to believe we're in so much pain that they cannot heal. Mental illnesses and the symptoms they cause can sometimes put us in a great deal of pain. We have a need to share our pain with others. There's just a desire in us for people we care about to know that we're hurting. We want them to know so they can comfort us, reassure us, and take care of us. Mental illness validation from our loved ones and doctors helps us to recover.
Mental Illness Validation May Be Hard to Get
Mental illness is often referred to as an invisible illness. That's a good description for it because the pain caused by the symptoms of mental illness is not visible or readily noticeable. To be sure, there are other physical ailments that are also unseen, such as heart disease and certain types of cancer.
However, for some reason, with mental illness there is even more scrutiny by others. Some people, it seems, think it's their call in life to disparage people who suffer from mental disorders (What Is Stigma?). Unfortunately, the attacks often come from the ones who are supposed to care for us the most. It's sometimes our own family members attitudes about mental illness that can hurt us the most because they refuse to validate our mental illnesses. This can result in a constant tension with the sick person and the rest of the family (Cutting Ties with Family? Consider This Before You Do).
We Need and Want Mental Illness Validation
What we are wanting and needing from others is validation of our mental illness. It's what we are needing from friends and loved ones. The simple root word "valid" means just that. It's another person saying to you that they hear what you are saying and that your thoughts and ideas about your life and your condition are valid. Probably the best way to express this is simply, "I believe you."
So, why does it grate on us so much if people doubt our pain and minimize our mental illness and our suffering?
Mental Illness Validation Eases Self-Doubt And Guilt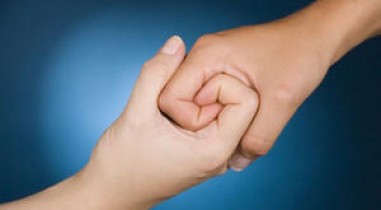 We doubt ourselves. The most anxiety-producing thoughts are sometimes those in our own heads that deal with us being mentally ill and needing help. "What if I'm not really sick but just think I am?" we ask ourselves. "What if they're right and I'm just lazy and using mental illness as a way to get out of work or some other unpleasant tasks?"
As mentioned previously, it's often the people we respect and trust and who have a huge influence on us. We don't want to disappoint them, especially if we already feel unlovable.
Her Father Could Not Understand Her Illness
I once knew a lady who suffered from chronic fatigue syndrome (CFS). CFS is not classified as a mental disorder, but it is another of those invisible illnesses. I would always see her working exceptionally hard. I knew of her illness, so one day I asked her why she worked harder than most others. "It's my dad," she said. "He just doesn't understand that I'm sick because he doesn't comprehend how I could be sick and still look pretty healthy."
That's a perfect illustration of the person deeply needing and wanting validation from a loved one, and unfortunately, not receiving it. She worked harder so that somehow she could make her father accept and validate her and her illness.
By far, the most important place we need to be validated is with our therapist or psychiatrist. If they are questioning our integrity or minimizing things, it can fill us with fear and doubt (6 Tips On How To Find A Great Mental Health Counselor ). You should be treated with respect in your therapist's office. This means you should expect your healthcare professional to validate you and the concerns you have about your illness.
You can find Mike Ehrmantrout on Google+, Twitter and Facebook.
APA Reference
Ehrmantrout, M. (2014, October 15). Mental Illness Validation: Tell Me 'I Believe You', HealthyPlace. Retrieved on 2019, August 18 from https://www.healthyplace.com/blogs/recoveringfrommentalillness/2014/10/validation-i-believe-you
Author: Mike Ehrmantrout