Please, Stop Telling Us What Medications We Should or Should Not Take!
The title of this blog implies that I will be focusing on people in our lives who--for the most part--do not live with a mental illness. These people like to give us advice on what medications we need to take or tell us we don't need to take medication at all. It's confusing and, frankly, a real piss off.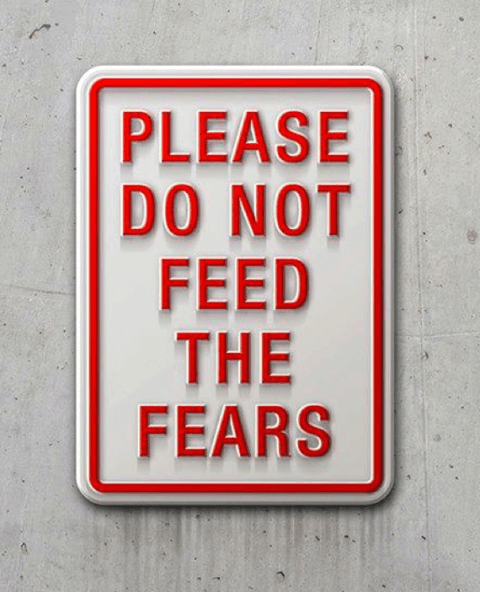 But what I really want to talk about is those who live with a mental illness, and spend a great deal of time telling us what medications we should not take. They list off side-effects they experienced, provide us with horrid examples, and even go as far as to tell us that to take a certain medication will likely cause severe complications and even death.
I call complete bollocks on this one--it makes me angry--and I want to explain why.
Your Experience is Your Own But Don't Jeopardize Our Recovery!
I feel I might get some nasty replies here but, to be honest, I welcome them. Recovering from mental illness is bloody well hard. It is probably the hardest thing we will ever do.
Let me give you an example: Person A had an awful experience with a specific psychiatric medication and proceeds to tell Person B about this, but also tells them not to take the medication. Person A may feel he or she is doing something admirable, but telling someone not to take a prescribed medication is dangerous. Don't do it.

Person A is not a psychiatrist and Person B needs to listen to theirs. He or she does not need to be bombarded with fear mongering "literature" and, on the extreme side, even videos and testimonials from those claiming to have taken the medication and suffered for it.
Let's break this down: Person A is likely trying to be helpful. Yay! They don't want Person B to suffer as they did, but Person B is vulnerable and open to suggestion because they are not yet stable. They might then refuse to take this medication. This medication might be the one that works for them. This medication might be the one that spurs recovery. If Person B is frightened to take it they won't ever know. They might not recover. Ever.
It's dangerous to describe negative experiences to those working to recover.
Share Your Experience But Remember You are an Expert on Your Illness Not Ours
I talk about being an "expert" on our illness fairly often. This means that we need to educate ourselves on ourselves, focus on self-care, and our own recovery.
You can share your experience, but do so in a positive way. If you have had a negative experience with a specific medication and want to share your feelings on it or have been asked, say something like, "That one didn't work for me, but hopefully it will for you. We're all different." And then talk about the damn weather or reality TV. Whatever. Sometimes, not focusing on the pain of mental illness is helpful. Be a friend, an ally in recovery, not an enemy. We need to stick together.
Do not jeopardize a person's recovery. They have a psychiatrist they need to work with just like you do. I was inspired to write on this topic because I often read--usually on Twitter or Facebook--posts by people telling other people not take a certain medication. I want to ask these people: What if this medication is the one that saves a person's life? Find something else to do with your time--focus on your own recovery.
In summary: Clearly, I am focusing on a very, very, small group of people. We all know how hard recovering from a mental illness is, and we tend to support each other in a kind and gracious way. But for those few who--consciously or not--spew out constant negativity and fear on medications that can save a person's life, well, Just Stop. Now.

APA Reference
Champagne, N. (2013, June 13). Please, Stop Telling Us What Medications We Should or Should Not Take!, HealthyPlace. Retrieved on 2019, August 20 from https://www.healthyplace.com/blogs/recoveringfrommentalillness/2013/06/please-stop-telling-us-what-medications-we-should-or-should-not-take
Author: Natalie Jeanne Champagne