Why Can't I Connect with People Anymore?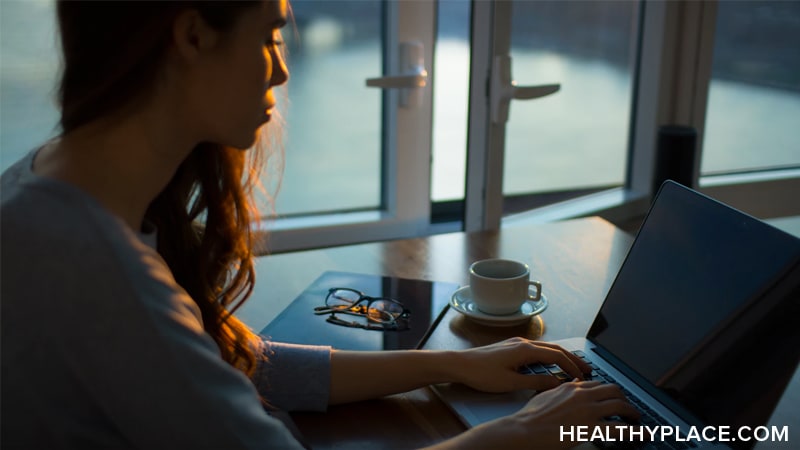 I can't connect with people anymore. There are so many people in my life who I love so dearly, but lately, I haven't been able to feel connected to them in any meaningful way. Even though part of my brain is telling me that something is horribly wrong with me because I can't connect with others, I think this may actually be affecting lots of other people in recovery. So I think we should talk about some of the real reasons why I can't connect with people right now.
I Can't Connect with People Because I'm Digging Up Old Traumas
The first reason I think I'm struggling to connect with people is because of all the trauma work I'm doing in therapy right now. Here's something people don't tell you about therapy, especially trauma therapy: it will create just as many problems as it solves, at least at first. I'm finally dealing with old traumas, and that's bringing up a lot of ancient fears about connecting with others. Is it safe? Will they still love me if I open up?
I miss connecting with my loved ones so much, it almost makes me want to stop doing trauma work, but I think I have to trust the process and hope that I will come out on the other side with stronger connections with the people I love. But right now, it's hard.
A Year In Isolation Has Affected Our Understanding of Connection
At this point, we've been dealing with the COVID-19 pandemic for nearly a year, and being in isolation for this long has changed everything, including my understanding of connection. I've been settling for approximations of connection, 40-minute Zoom calls and posting on social media, for so long, part of me has forgotten what it's like to be truly seen, and to truly see others.
This warped version of connection has even spread to my husband and son, the only people I see in person on a regular basis. I don't know how to see them anymore, and I worry that they don't see me either.
How to Connect with People Despite These Struggles
I can't end the pandemic and I can't stop doing my trauma work, but I can find ways to connect with people I love, even if it's not the same as it was before. 
The first accommodation I've been giving myself to help with my connection issues is texting. I'm a writer at heart, and sometimes I feel most seen when I write something out. I understand it's not the same as talking directly to someone, but I'm realizing that it can be enough for right now as I struggle my way through these challenges.
The second accommodation I've given myself is permission to be sad about this lack of connection. Usually, I would beat myself up for failing to connect with others, but instead, I'm trying to simply hold space for my grief. For this loss of connection. And in doing so, I think I'm also holding space for the hope that this will get better eventually.
Are you struggling to connect with people right now? How are you coping with that struggle? Let me know in the comments below.
APA Reference
Griffith, M. (2021, February 23). Why Can't I Connect with People Anymore?, HealthyPlace. Retrieved on 2023, December 11 from https://www.healthyplace.com/blogs/recoveringfrommentalillness/2021/2/why-cant-i-connect-with-people-anymore
Author: Megan Griffith
This is such a beautifully honest share and I love that you chose to use the language of "accommodations". This is such a lovely way of being gentle with ourselves and showing ourselves grace, especially when we need it most. Connection and communication is something so many of us are re-navigating since this year. Thank you for sharing.
Thank you so much for your kind response Lizanne, this was definitely a vulnerable post for me, and I'm so glad it's connecting with people.
Leave a reply