Irrational Fears in Mental Illness Turn Around As We Recover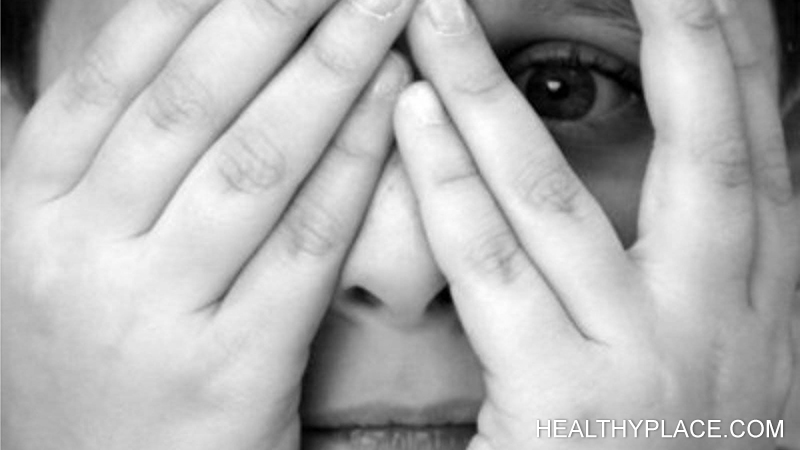 This morning, coffee in hand, I tried to think of a topic that might be a little bit easy to write. It's one of those days. I'm a little bit afraid I won't think of anything. And then this idea springs from somewhere in my mind that is clearly more awake than I am. It's not going to be the easiest, but it's something I have never explored before and, well, I guess it's about time. Irrational fear in mental illness can and usually does diminish as we recover.

Irrational Fears in Mental Illness Defined
First, let's briefly define what an irrational fear is. According to The Mecca known as Wikipedia, an irrational fear is connected to a phobia and, in the realm of psychology and psychiatry, related to:
. . . a persistent fear of an object or situation in which the sufferer commits to great lengths in avoiding, typically disproportional to the actual danger posed, often being recognized as irrational.
Okay. That sort of makes sense so far, but how is this irrational fear connected to mental illness and our recovery from it? A few examples of irrational fears in mental illness:
Sometimes, particularly when first diagnosed with a mental illness, we feel as if nobody will ever want to be part of our lives. We feel, as I have said before, sort alien to the world we understood prior to the mental illness diagnosis.
We may feel we will spend our entire lives unstable. Yes, mental illness can be hard to treat, but we can all find a level of recovery.
We might feel like we are bad people and our mental illness is our fault and not a disease.
Irrational thoughts usually abate as we begin to recover from mental illness, but when we are struggling, those fears can be scary--to say the least.
How Do Irrational Fears Connected to Mental Illness Diminish?
Rational fears are often connected to a state of recovery--or as we make progress and find stability. Unlike irrational fears, rational fears push us forward, they allow us to embrace our lives and work to accept mental illness--not an easy feat!
Examples of rational fears when connected to mental illness:
Once stable, we may fear relapse. This is a rational fear, but it pushes us to learn about and practice self-care.
We fear we have damaged relationships when unwell and this pushes us to rebuild relationships. We can apologize and be forgiven for our actions in many of our relationships.
We come to understand that our mental illness doesn't make us so different. We are, in fact, just human.
Rational and irrational fears are part of mental illness in many ways. But as we move forward in mental health recovery, our thought process becomes more rational. Like most things in life, it just takes time and patience.
APA Reference
Champagne, N. (2013, February 21). Irrational Fears in Mental Illness Turn Around As We Recover, HealthyPlace. Retrieved on 2019, September 21 from https://www.healthyplace.com/blogs/recoveringfrommentalillness/2013/02/mental-illness-understanding-rational-and-irrational-fears
Author: Natalie Jeanne Champagne