Mental Illness: Do Not Diagnose Yourself (pt.1)
When you live with a chronic mental illness you may experience periods of relapse. Side-note: Not everyone who lives with a mental illness relapses but for those of us who do, the desire to diagnose ourselves and, in connection, attempt to treat our symptoms is tempting.
And it is exceptionally dangerous.

This blog is part1 of a two part series. Early next week, I will be writing and focusing on the dangers of treating your mental health symptoms. It's important to first discuss self-diagnosis.
The Dangers of Diagnosing Yourself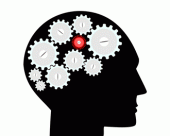 I'm writing a blog on this topic because my recent relapse into a state of depression made me desperate to find a way to feel better. Even a little bit! My psychiatrist was on holiday (I swear she takes holidays whenever I relapse!) and although she gave me the contact information for a psychiatrist working while she was away, I was not inclined to make an appointment. I decided, amidst the blackness that had come to define my life, that I could do it on my own. After all, I reasoned, I've been living with bipolar disorder since I was twelve.
I knew I was depressed--that much I could diagnose myself--but I ignored the fact that it probably wasn't the best idea to decide exactly what was going on. Yes, the depression was obvious--the inability to sleep or eat normally etc.--but, in hindsight, it was not just a state of depression. It was a mixed state and mixed states are quite a lot different. They are scary. As usual, self-righteous as I can be, I was certain it was just depression. Reality check: I was confused and within this confusion, it's ironic, I was certain I could diagnose myself--with the help of Google.
The Dangers of Diagnosing Yourself Using Online Information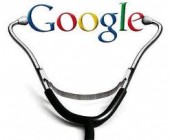 If you search 'depression' online, you come up with lists of symptoms from reputable sources like, for example, The Mayo Clinic. I checked them off: lethargy, sleep disturbance, appetite change and on and on.
It's easy, really easy, to diagnose yourself based on what you read online. Don't do this! My psychiatrist has told me numerous times (when I walk into her office with printed pages of my symptoms) to stop looking online.
Now, recovery having s-l-o-w-l-y swept me away, I will heed her advice.
Here's Why You Should Always Check-in With Your Mental Health Care Team...
They may not know what we feel like but they do know the stuff we probably do not: clinical and pharmacological information, medication information...and, well, the degrees that hang on the office walls mean something. They still piss me off, lest I admit.
In the end, attempting to diagnose ourselves--whether based on symptoms of information we found online and in books--is dangerous. When you feel yourself slipping, don't waste any time, get yourself to your doctor as fast as you can. Take it from me: it's worth it.
APA Reference
Champagne, N. (2013, January 3). Mental Illness: Do Not Diagnose Yourself (pt.1), HealthyPlace. Retrieved on 2019, September 15 from https://www.healthyplace.com/blogs/recoveringfrommentalillness/2013/01/mental-illness-do-not-diagnose-yourself-pt-1
Author: Natalie Jeanne Champagne