Mental Illness: Why Do We Feel Alone in Our Struggle?
Okay. Take a minute and think about it. What comes to mind? Immediately, I think of when I was first diagnosed with bipolar disorder. And then I recall the years that followed: a feeling of loneliness that never seemed to leave me. A feeling I still struggle with. Even as I write these words and with the understanding that those who read them probably do understand. But it's not that easy--it never is.
Feeling Alone Before the Diagnosis of Mental Illness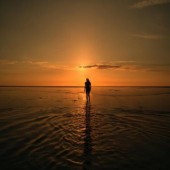 Yes, before. I don't know about you, but before I was diagnosed with bipolar disorder and later addiction, I felt alone. I felt as if nobody really understood why I acted the way I did. I had no idea why I acted the way I did. I was certain that I wanted it to stop. I wanted to act like I thought I should, like I thought other normal people did.
Before the diagnosis, we feel alone because we know something is different about us. Something is a little off. Or maybe we don't know, but people we love tell us. Either way, it's a lonely feeling.
Feeling Alone When First Diagnosed
Those of us diagnosed with a mental illness understand the immediate feeling of loneliness. Suddenly we have an illness! A mental illness! Suddenly we feel stigma and have to take medication and follow directions and...Well, the list goes on. Our mental health team will tell us we are not alone--easy for them to say sitting across from their lovely oak desk with our file in their educated hands!
Mental illness is common, one in four people struggle at some point in their lives, but it does not change an innate feeling of suddenly being alien to the world. I don't know about you but I don't really like standing in line at the pharmacy for medication, but that's part of self-care, and that ensures we become well and stay well--stable.
Feeling Alone When Working to Find Mental Health Stability
When we work to find stability-- certainly not an easy feat--we might feel alone because becoming well is a lot of work! Work that mostly depends on our dedication to become well. After all, nobody (probably) is going to force medication down our throat or drag us out of bed. No, we suddenly need to take out health seriously. And that's lonely.
Accepting Our Illness and Allowing Ourselves to Feel Alone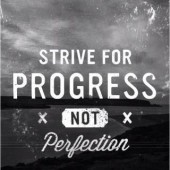 Feeling alone can be a good thing! Time spent reflecting and digesting allows us to take a look at our lives, our actions, and our health. But there is a difference between segregating yourself from those you love, and those who help you recover, than it is to allow ourselves time to feel---to feel alone.
I compare it to the end of long-term relationship. It hurts at first. but slowly you become more comfortable being alone, getting to know yourself outside of the confines of another person. You grow and you change.
To use an old adage: progress not perfection. Allow yourself to feel alone sometimes--just not too often.