Set Reasonable Expectations to Build Self-Esteem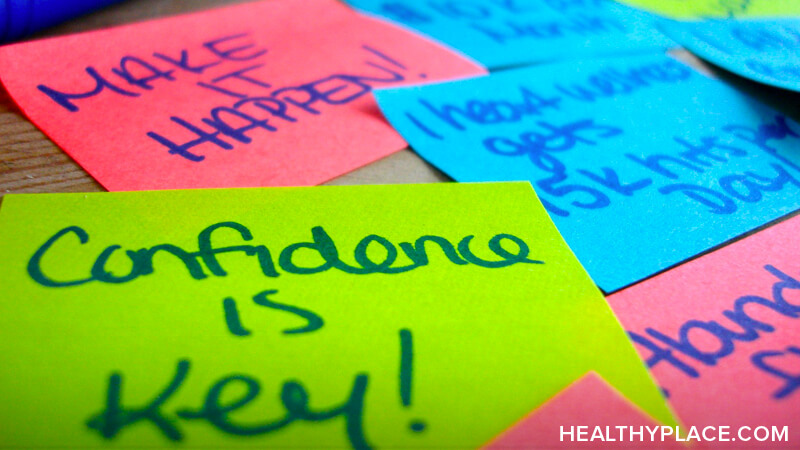 Setting reasonable expectations for yourself can create healthy self-esteem, while unreasonable expectations can negatively affect your self-esteem. When you don't meet your goals, you disappoint yourself and possibly others. If you have healthy self-esteem you trust yourself to fulfill your commitments. I'm going to share how learning to set reasonable expectations for myself made me successful last week and helped me build a stronger sense of self-esteem.
My daughter's bridal shower was this past Saturday. As one of the hosts, I had a list of tasks to complete before the event. Unfortunately, I came down with bronchitis two weeks ago and I was unable to do much while in bed and ill.
I deal with several chronic illnesses and sick days are always a possibility. Because of that, I've learned to set reasonable expectations of what I can accomplish during a period even with sick days of inactivity. Having this skill allowed me to complete all but one task by the time I became ill. I was able to finish my list without stressing after I felt better. Successfully fulfilling my obligations made me feel confident and boosted my level of self-respect.
3 Steps to Setting Reasonable Expectations
Start by being honest with yourself about how much you can realistically get done each day. Evaluate your available resources (time, money, other people). We all have different sets of talents and challenges, so truthfully assess your capabilities and limitations. Plan to do less than you know you could if you were operating at maximum stress level. The goal is to stay healthy while being productive, and stress can lead to unproductive sick days.
Leave buffer room in your calendar for the unexpected. We don't become adults without learning that things don't always go smoothly. Assume that something will go wrong, like when I got bronchitis and lost a week of productive time. It's easy to add things to your schedule if you find you have extra time, but it's disappointing when we can't get to everything that we scheduled. Avoid disappointing yourself and others by lowballing the estimate of how much you will accomplish each day.
Love yourself unconditionally. Leave judgment out of this and accept that your present capabilities are what they are. If you're not satisfied with them, instead of thinking poorly of yourself, try setting a goal of learning ways to improve your ability and make the next time a little bit easier. Expect no more from yourself than you would from anyone else with the same situation, the same capabilities and the same resources.
Remember to Manage Other People's Expectations
As you begin to practice setting realistic goals for yourself, remember to use your new skill set when making commitments to others. Before you say "yes" to a request for your valuable time, go through the steps above and decide if you have the bandwidth to fulfill a promise. We don't want to disappoint people by saying "no," but we can learn to say "yes, but" and give our best estimate of when we can complete the request without stress.
Avoiding stress is an important goal for mental and physical health. When we keep ourselves well and operating at our most efficient as opposed to full throttle 24/7, we ensure that we will be able to continue to be there for those we care for. That's a wonderful way to build self-esteem and a goal I believe is worth striving for.
How do you keep reasonable expectations for yourself? Share your thoughts in the comment section below.
APA Reference
Kaley, J. (2020, February 26). Set Reasonable Expectations to Build Self-Esteem, HealthyPlace. Retrieved on 2023, December 5 from https://www.healthyplace.com/blogs/buildingselfesteem/2020/2/set-reasonable-expectations-to-build-self-esteem
Author: Jessica Kaley