How to Approve of Yourself Unconditionally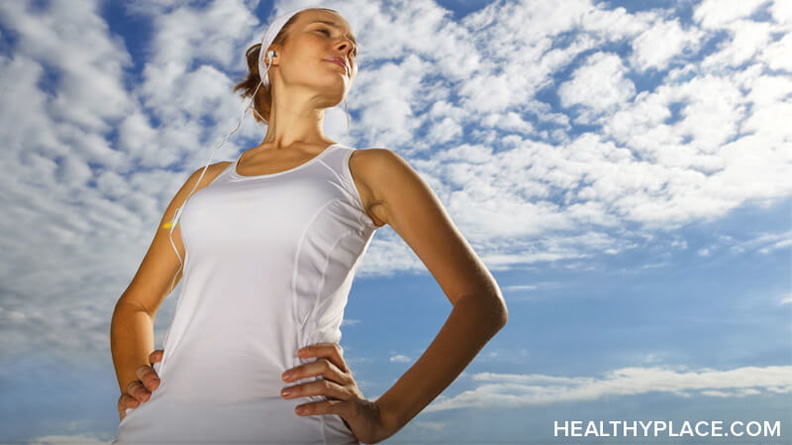 A healthy self-esteem means approving yourself unconditionally. That does not mean you have to like everything about yourself and your life, but it does mean loving yourself as a whole person, as you are right now. If you're like many people, you might be sabotaging your self-esteem by attaching conditions to your self-approval. It's important to let go of those conditions, and learn how to approve yourself unconditionally.

Examples of conditions might be approving of yourself only when approved of by others, when you're perfect, or when you've achieved or gained something. Perhaps you're waiting until you lose that excess weight, look a certain way, have a great job, become rich, achieve a high exam result, have a partner or are free from physical or mental health issues. No matter what, attaching conditions to your self-esteem is destructive to your mental health and it can get in the way of living your life to the fullest.
How to Approve Yourself Unconditionally -- Tips
Unconditional self-approval means approving of yourself as you are right now, even if it's not exactly as you want. Some things you can't change but, like it or not, they're a part of you and your life. Conversely, there might be things that you can change, but, even so, it's important to not delay your self-approval until then. Self-love is nurturing and it helps to bring out the best in you. It can help you to be healthier, happier and it promotes personal growth.
Some tips on approving yourself unconditionally include:
Knowing that self-approval comes from inside and it's your own perception -- self-worth does not depend on externals, possessions, achievements or other people.
Seeing the positives in yourself and your life -- make a deliberate effort to focus on the positives. You might want to try practicing gratitude or using affirmations.
Letting go of perfectionism and accepting yourself as a whole person, flaws and all -- love yourself as an imperfect person and embrace your individuality (Stop Being A Perfectionist).
Having reasonable expectations of yourself and your life -- additionally, stop comparing yourself to other people and stop worrying too much about what others think.
Knowing that it's okay to make mistakes-- they're part of being human, and they help you to learn and grow.
Challenging your negative self-talk -- negative self talk distorts your reality, and it's important to have a healthier, more balanced picture of yourself.
Knowing that you're a work in progress and self-love can help you to grow -- of course you can work on changing some things, but it's not helpful to wait until then before you approve yourself.
Being your own best friend -- treat yourself as you would a best friend, because self-love is important.
Getting the mental health help you need -- overcoming low self-esteem or other mental health issues can be challenging, and you don't have to do it alone. There is help available and there's no shame in getting help.
Unconditional approval is crucial for a healthy self-esteem, and I encourage you to let go of the conditions that are getting in the way. Learn to approve yourself unconditionally for a healthy self-esteem.
You can find Fay Agathangelou on Facebook, Google+, Twitter, Pinterest and her website.
APA Reference
Agathangelou, F. (2016, February 9). How to Approve of Yourself Unconditionally, HealthyPlace. Retrieved on 2019, June 25 from https://www.healthyplace.com/blogs/buildingselfesteem/2016/02/how-to-approve-yourself-unconditionally
Author: Fay Agathangelou