Practice Self-Care to Build Self-Esteem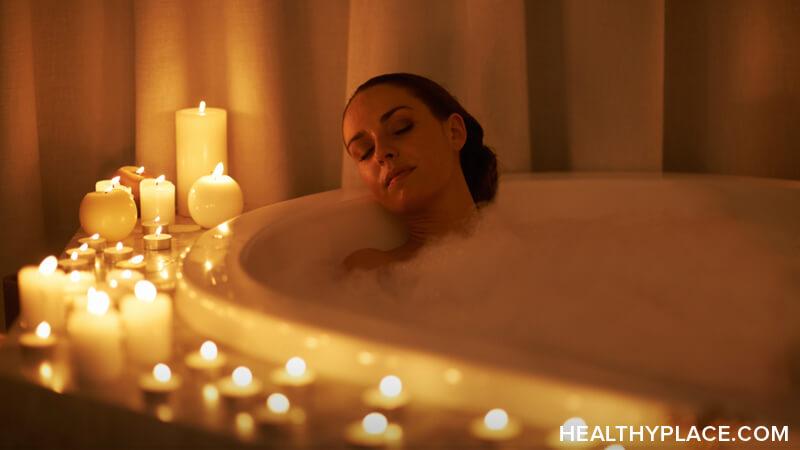 Building a habit of self-care can build self-esteem. Practicing self-care regularly will lead us to accept the belief that we are worthy of loving and taking care of ourselves as best as we possibly can. Taking good care of ourselves allows us to be our best, and feeling your best will improve your self-esteem.
Many areas of life deserve our care. Although any self-care we practice may raise our level of self-esteem, we can't fix everything at once. How do you select where to focus your energy on right now?
Create a Practice of Self-Care and Build Self-Esteem
In the video below, I share a self-care exercise that I use each month on myself. It will help you begin a practice of self-care. This exercise will increase your level of self-esteem by creating a more positive view of life in general and help you find a place of balance at times when you may find life disappointing.
Watch the video and leave me your thoughts. Did you find the exercise useful? Does self-care build your self-esteem? Share your experience in the comments.
APA Reference
Kaley, J. (2020, March 2). Practice Self-Care to Build Self-Esteem, HealthyPlace. Retrieved on 2023, September 29 from https://www.healthyplace.com/blogs/buildingselfesteem/2020/3/practice-self-care-to-build-self-esteem
Author: Jessica Kaley
I love the idea of self-care as a way of building self-esteem! This is such a beautiful and powerful link to make. In so many ways, self-care is a reflection of how we feel about ourselves. If we are prioritizing ourselves, our health and happiness and well-being, we are telling ourselves we are worthy! We absolutely should have moments for care and luxury, and growth, these things all tie back to confidence and self-esteem.
I agree Lizanne, prioritizing our self-care is a critical step for building self-esteem. Sometimes it's hard to begin. I have found that taking tiny little steps and building it into a regular routine helps us get accustomed to things that we believe could be good for us but still make us feel uncomfortable. Using this exercise is always interesting to me because every month I have a different set of priorities based on how the previous month went. I'd love to hear if you tried it and what you thought. Thanks for your comment.
Leave a reply