Disappointment and Your Self-Esteem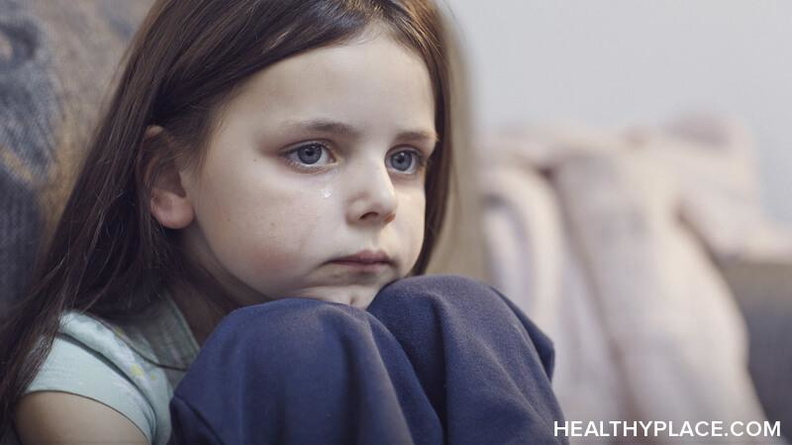 One of the most powerful emotions for me, and many people I work with, is disappointment. The lack of control, anxiety, and confusion that it brings about messes with my confidence. I'm sure you can relate. A friend that cancels plans at the last minute, even if it's due to totally reasonable circumstances can get your insecurity rolling, and lead you down the path of doom and gloom.
Disappointments happen all the time. You may get excited about seeing a movie, and it's sold out, excited about receiving an invite, but, alas, nothing shows up. Even attending something you thought was going to be an epic experience, and wasn't, can lead you to self-doubt and negative emotions that clearly impact your self-esteem. Big or small, disappointments add up if you don't notice them. The "I should" talk starts to sneak out, the self-doubt starts to creep in, and before you know it, the idea of making plans can make you so down in the dumps that you don't want to risk feeling disappointed again.
Don't Let Disappointments Drain You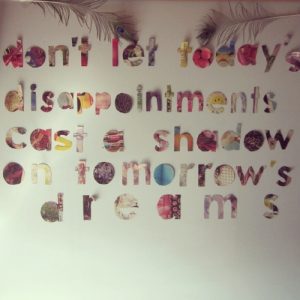 Recently I was asked to do a super exciting new project. Before I posted on Facebook, called my friends and family, or even allowed myself to get truly happy, I got scared. The history of disappointments in my life came shooting through my brain. "What if it doesn't work out?" "What if they want someone else?" "What if you do a poor job." Yikes, what a mess in my mind! I decided to get out my journal and write out why I was feeling so fearful. I just wrote for a few minutes, almost getting lost in the pages.
Finally I was able to get out some serious stuff. By identifying my fears and what was holding me back I was also able to trust the process. I wrote, "If it's not this, it's something better." This statement reminded me to place my focus back on me and my goals. Rather than expending energy worrying if something will work out, it was about getting into the now.
Writing about painful feelings and emotional events relieves stress and promotes healing on many levels. So start a journal and grab a pen when you feel like disappointment is looming. Let yourself get real and honest rather than stuck in the feeling that it's your fault.
Dealing with Disappointment When it Strikes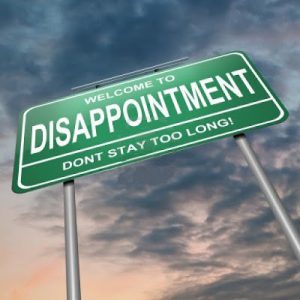 There are a few things that have been known to work the moment disappointment strikes. Sure, your confidence or self-talk may be screaming that "it's all your fault" but we can shut that up with a few tricks. Breathing is by far the easiest. It's something we all do, but very few of us do it effectively. Belly breathing is much different than short, chest breathing. When you take a deep breath and allow your stomach to move in and out you are belly breathing. Get this, studies show that within 20-30 seconds it can relieve you of some anxiety. Do it for a few minutes, even if your brain is going nuts. Try to focus on breathing with your stomach.
The other biological piece is that serotonin is stored in your stomach and by deep breathing the vagus nerve carries it to your brain. In fact, 10 times more oxygen is also released which makes for a much clearer mind. Before you attack yourself or the situation, just breathe.
"The lotus flower blooms most beautifully from the deepest and thickest mud," says a Buddhist proverb. Beautiful life experiences do come from the muddiest situations. Even if the gig doesn't work out or the friend left you yet again at the last minute with no dinner plans, all of it is a learning experience. Get curious, not critical, of yourself when disappointments appear. Confidence continues to grow the more you practice allowing disappointments become learning experiences.
Emily is the author of Express Yourself: A Teen Girls Guide to Speaking Up and Being Who You Are.You can visit Emily's Guidance Girl website. You can also find her on Facebook, Google+ and Twitter.
APA Reference
Roberts, E. (2014, September 25). Disappointment and Your Self-Esteem, HealthyPlace. Retrieved on 2023, November 30 from https://www.healthyplace.com/blogs/buildingselfesteem/2014/09/dealing-with-disappointment
Author: Emily Roberts MA, LPC
I found this really interesting. This always helps me, when i feel any kind of anxiety coming on, i find mindfulness a really good way of coping with anxiety levals.
Me too, Dawn. Thanks for reading and commenting.
[…] Image credit: Healthyplace.com […]
Leave a reply