Where is Your Self-Respect? You Are Worth It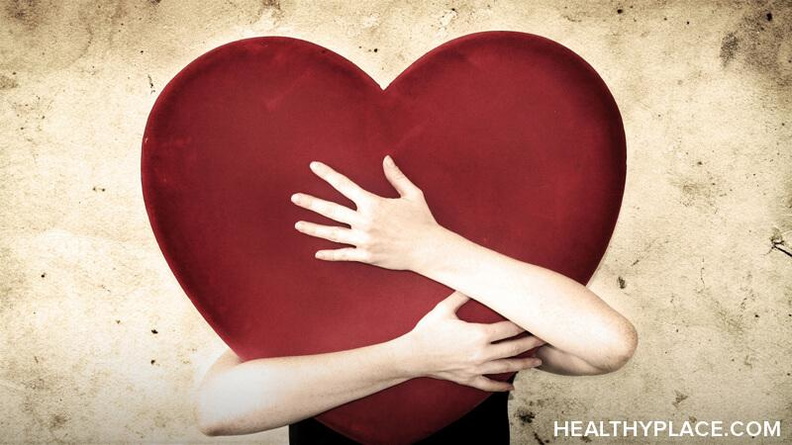 Many with low self-esteem lack self-respect. It really irks me to see someone get emotionally steamrolled, taken advantage of, or bullied by someone they care about. This is so frustrating to watch, let alone be the one who is abused.
We've all been this person, putting up with less than we are worth in the hopes that the other person will change; making excuses for the disrespect, living in a dream of what lies ahead. In reality, we know all too well that it is unlikely the abusive person will change. I've been this girl with no self-respect and I've learned a hell of a lot about myself along the way out, and gained much needed self-respect.
Sometimes, self-respect becomes obsolete. This is especially true when you can't recognize that the person or people are hurting you. You are blinded by what might be, not by love. I've been there. We all have. It's really hard to see until you are outside the situation. Once that happens and you look back, the time period where you lacked self-respect serves as a wonderful reminder that you will never put up with anything like that again.
Respect Yourself Before You Wreck Yourself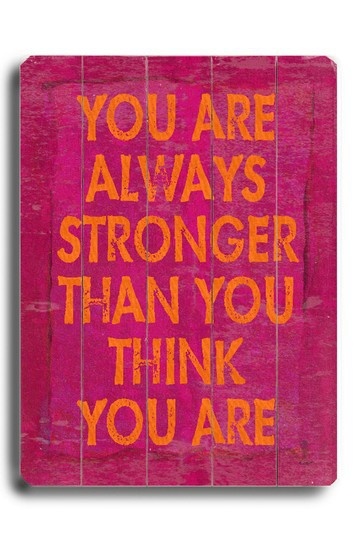 Many times, there is a little gut feeling or a point where you know someone is not really great for you. Whether it's a friend, colleague, or romantic partner, there is a part of us that knows that it shouldn't feel "like this."
Here's an example of that. A friend of mine recently started dating a new guy. He sounded great, except for the fact that he had a history of being wishy-washy around planning time. This made her uneasy. Something in her gut kept telling her he could hurt me and this could be a disaster. Guess what, before it could even become catastrophic, it was over. He broke plans too many times and my dear friend said, forget this. She knew that this person could not be the one for her. Her self-respect kicked in and stopped her from attaching any further.
You may be asking yourself, "What do I do if I'm already sucked in?" Well, the good news is you are never sucked in, it's just a mindset. It may take some work and speaking up for yourself, but the more you learn about what you deserve and develop more self-respect, the easier it will become.
Tools to Help You Regain Your Self-Respect
Make a List
Make a list (seriously) of what characteristics you deserve in a friend, partner, and family member you are close with. For example
they are loyal
treats me the same in front of friends and at home
is loving
compliments me
You get the idea. Think of more of your own.
Then ask yourself, "Do I treat the people in my life this way?" If you desire others to treat you respectfully, you must also make sure this is how you are treating them.
After you look at the characteristics you came up with, consider "are there people in my life that don't meet this criteria?" If so, move away from them and gain your self-respect.
Give Your Friend Advice
Here's another tool to use. What advice would you give a friend? I asked this to a client of mine today when she wasn't stepping up to the plate with a family member who was constantly putting her down. She gave eloquent advice, explaining how she would validate her friend and tell her all the reasons she is wonderful just the way she is. When I asked her what makes it difficult to tell this to herself, sadly she said "I'm not friends with myself."
We need to put our needs first and become our own best friends. Bottom line, if you wouldn't let your best friend be treated this way, don't let your best friend for the rest of your life (AKA you) be treated this way.
Your Relationship Rights
You deserve to be treated with respect. Self-respect cannot be maintained if you put up with others who belittle, ignore, or take advantage of you. You can start to speak up for yourself and also come up with your own personal bill of rights:
I have the right to expect honesty and respect from others
I have the right to be angry or frustrated at someone I love
I have the right to be uniquely myself
I have the right to change my mind
I have the right to say no
Come up with your own unwavering rules of how you should be treated and what you deserve. Write these down and look at them daily.
Your Self-Respect Shows Others How to Treat You
There is no reason you should put up with less than your worth. Everyone deserves dignity and respect. Don't put up with anything less. This only diminishes your self-respect and overall self-esteem. Once you become aware of what you deserve, you will likely put up with nothing less than the best. Your future self will thank you for this.
Take Good Care,
Em
Emily is the author of Express Yourself: A Teen Girls Guide to Speaking Up and Being Who You Are.You can visit Emily's Guidance Girl website. You can also find her on Facebook, Google+ and Twitter.
APA Reference
Roberts, E. (2012, September 19). Where is Your Self-Respect? You Are Worth It, HealthyPlace. Retrieved on 2023, November 29 from https://www.healthyplace.com/blogs/buildingselfesteem/2012/09/gaining-self-respect-you-are-worth-it
Author: Emily Roberts MA, LPC
When someone writes an paragraph he/she retains the plan of a user
in his/her brain that how a user can be aware of it.
So that's why this paragraph is amazing. Thanks!
Wonderful article! This is the kind of information that are supposed to be shared around the internet.
Shame on the seek engines for no longer positioning this put up upper!
Come on over and seek advice from my web site .
Thanks =)
Leave a reply