Bipolar Disorder Functioning: If I Stop, I Won't Start Again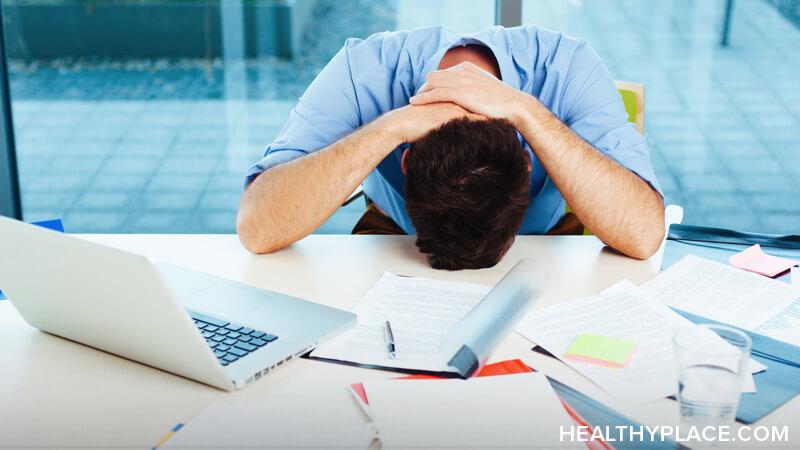 Functioning and bipolar disorder is a constant struggle. I know this is true not just for me, but for so many with serious mental illness. And part of the oddity of my functioning with bipolar disorder is that if I stop functioning, being productive, I just won't start again.
I'm like a car that was just jump-started. The battery is dead and although the engine has started running, if it stops now, it won't be able to start again. I've had moments after a jump-start when I feel really worried that I'll pop the clutch and be stuck in an intersection with an unmovable car.
Just like with bipolar disorder.
I Jump Start Bipolar Functioning in the Morning
Often the thing that jump-starts me in the morning is caffeine. Caffeine is not a good idea for everyone with mental illness as caffeine is known to increase anxiety, but, for me, caffeine is the upper I need to start working in the morning.
So I sit down on my couch or at my desk and go. And go. And go. It's a sprint for me. I try to get as much work done as humanly possible during the time I'm functional. Because I know that functional time won't last forever. I know it will be achingly short. So I sprint while my brain is working.
But then I have to get up. Then I have to go to the bathroom or feed the cats or whatever. I get up from my seat and that's when I so often hit a wall. Sometimes it's a wall of pain (neuropathic pain, typically), sometimes it's a wall of fatigue, all I know is that sitting, I was functioning, but getting up, everything just seized.
It really the oddest thing. I can work and work and work if I never move. But then, really, the second I stop working and move, I just can't start again. When I get up, I just become a bundle of bipolar symptoms. Bipolar disorder functionality goes out the window and I can't do anything.
Handling the Seizing of Bipolar Functionality
I'm pretty sure the answer to this is not never to move again. I mean, that might be effective, but it seems a bit unworkable.
I think the only way to handle this problem is to work in fits and starts. Work. Stop working and feel pain. Rest. And then try to start working again. The key step in there is to rest. If I just feel the pain and try to power through it, this doesn't seem to work. What seems to be necessary is a stint of self-care before trying to work again.
Unfortunately, even this doesn't always work. Sometimes I really just can't start working again no matter what I do. In these situations, there is only one solution: to forgive myself. I have to bow to the bipolar disorder and realize that bipolar disorder affects my functionality deleteriously and I have to just admit that and not beat myself up about it. I have to treat myself, my disabled self, gently. It's something I tell other people to do all the time. But, of course, it's always easier said than done. But just for today, no matter what bipolar disorder does to my functionality, I'm going to work with it and not beat myself up about not being able to produce like a non-disabled person. I'm going to take my own advice.
APA Reference
Tracy, N. (2017, September 15). Bipolar Disorder Functioning: If I Stop, I Won't Start Again, HealthyPlace. Retrieved on 2019, June 25 from https://www.healthyplace.com/blogs/breakingbipolar/2017/09/bipolar-disorder-functioning-if-i-stop-i-wont-start-again
Author: Natasha Tracy