Why People Think Mental Illness Is All in Your Head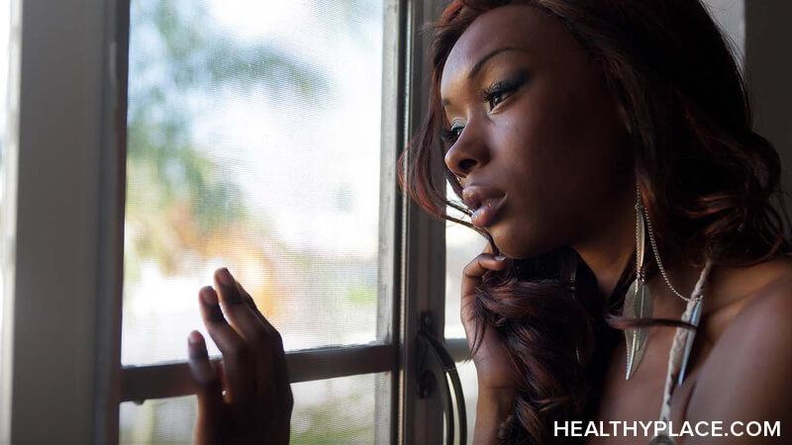 We've all heard it – the condescending notion that bipolar disorder, depression or another mental illness is "all in our heads." This is the notion that we are not ill and that we simply think we are ill. If we stopped believing we had a mental illness, we would stop having one. Naturally, this is hogwash. But science and medicine can't seem to convince people out of this illogical notion (Denial Keeps Those with a Mental Illness From Getting Better). I think that's because people have their own psychological reasons for wanting to believe that mental illness is "all in our heads." Mostly, it's fear.
Why People Believe Mental Illness is "All in Your Head"
1. Mental illness is scary.
Mental illness is a very scary proposition. You don't control your brain – the very thing that controls every action you commit and every thought you have. No one wants to think that such a thing exists – they are simply too scared.
2. Mental illness can happen to anyone.
The fact of the matter is that mental illness does not discriminate and people of any age, culture and socioeconomic status have mental illnesses. This fact is enough to scare people into believing mental illness doesn't exist because they can't accept the fact that it could happen to them or someone they love.
3. Most people don't understand psychology or psychiatry.
Let's face it, the brain is a complicated place and few people walking around understand it. This is understandable as even after studying it I find it confounding. But the ignorance held by most people makes it more comprehensible to them to believe in something simple like a problem being "all in your head" rather than investigating the complexities of neurobiology (Why It's Ignorant to Write Off Psychiatry).
4. There are no cures for mental illness and treatments are, well, kind of archaic.
For some reason, people are more inclined to believe in something you can cure – probably because it's less scary. And it's also less scary to believe in things with extremely effective treatment. No one thinks diabetes is in your head because we know what causes it and how to fix it.
5. Mental illness can make you deny you are mentally ill.
And, of course, there's anosognosia, which is the clinical state in which a person is mentally ill but the mental illness convinces them they are not. Mental illness is the only disease that can make you deny its own existence. Certainly, the idea that the brain can deny its own illness is a frightening thought.
Fear Makes People Say it's "All in Your Head"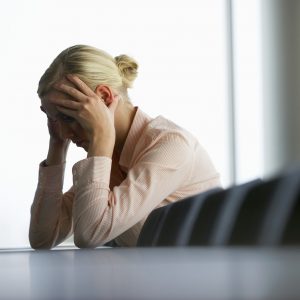 I could go on, but in short, other people are scared of mental illness and saying "it's all in your head" is their way of assuaging their own fear. It's sad that other people try to make themselves feel better by dismissing the pain and suffering of others, but it's human; it's what we do. It's like saying, "well, of course, he got AIDS, he's gay," when, of course, over a quarter of new HIV cases are in heterosexuals each year. But by a heterosexual denying that fact, they can write off the terrifying problem as something they will never have to deal with.
So we, the people with the illnesses, are faced with the fear of others and the lack of compassion and logic that it breeds. The only consolation, maybe, is this: we know that we have faced the big, scary fear and survived. We know that we are strong. We know that we can stand up to that which scares us. We know that we have compassion and understanding for others.
Of course, that consolation is "all in our heads."
You can find Natasha Tracy on Facebook or GooglePlus or @Natasha_Tracy on Twitter.
APA Reference
Tracy, N. (2012, September 7). Why People Think Mental Illness Is All in Your Head, HealthyPlace. Retrieved on 2019, September 18 from https://www.healthyplace.com/blogs/breakingbipolar/2012/09/people-think-mental-illness-all-in-head
Author: Natasha Tracy