Handling Criticism About Your Bipolar Disorder Treatment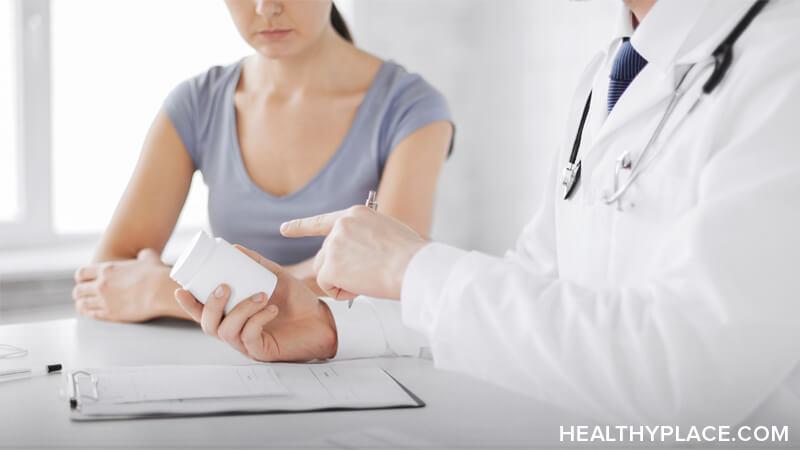 People like to criticize me about my bipolar disorder treatment and my guess is, many of you have experienced criticism about your bipolar disorder treatment, too. Sometimes people feel like their criticisms are helpful and sometimes, I swear, the people do it just to be dogmatic or cruel. No matter what their motivation is, though, it isn't helpful and can be very harmful. If you get criticism about your bipolar disorder treatment, here's how to handle it.
Criticism About Bipolar Disorder Treatment
Everyone seems to have an opinion about how to treat bipolar disorder. And while doctors have good reasons for their beliefs, others have formed their beliefs about bipolar disorder treatment mostly on hearsay, rumor and myth. You know the kind of thing: "Oh, I hear that Jenny's friend's roommate had bipolar and fixed it by exercising five days a week," or "I read on the Internet that bipolar disorder is actually caused by taking antipsychotics."
Sure. No problem. I hear random anecdotes and webpages also have the cure for cancer.
And this doesn't take into consideration all those of an antipsychiatry persuasion who will tell you how evil psychiatry is en masse.
So basically, what I'm saying is that criticism about bipolar disorder treatment can come from anywhere, anytime and for any reason. And, thus, it is very common.
Fighting Criticism About Bipolar Disorder Treatment
My feeling is that when someone criticizes you for treating your bipolar disorder in a certain way, you can either fight them on it or ignore them. Both of these are the right response depending on the situation.
Fighting someone's criticism of your bipolar disorder treatment can be a useful reaction if the person really is trying to be helpful and is basing his or her opinion on some random mythology. You can often combat these people and ideas with science. Educating someone on the realities of a brain disorder can bring them onside.
On the other hand, if you run into rabid antipsychiatry, anti-medication or anti-treatment folks, your arguing with them will likely just make you crazy. You'll go around in a circle. You'll try to use logic. It won't work. You'll just feel battered at the end of it. Take my advice and just ignore these people. They are not worth your time or effort.
The Important Thing to Remember About Bipolar Disorder Treatment Criticism
The really important thing to remember about bipolar disorder treatment is this: you and your doctor are the only people qualified to make assessments about your treatment. That's it. Just you and the person who intimately knows your medical history. Period.
The important thing is not to let criticisms about your bipolar disorder treatment make you alter a perfectly good treatment plan. If someone else has a point, discuss that point with your doctor. But don't let some random person's criticism of your bipolar treatment affect your dedication to getting better. Don't let criticisms make you waiver from what you know to be true for you.
Remember, if you had cancer, people wouldn't direct you to not get chemotherapy, and even if they did, you wouldn't listen because you would believe your oncologist's recommendation over someone else's. This is exactly the same. You are getting the treatment you need for your bipolar disorder based on medicine and science. And that beats anecdote and myth any day.