Is Mental Illness an Excuse for Bad Behavior?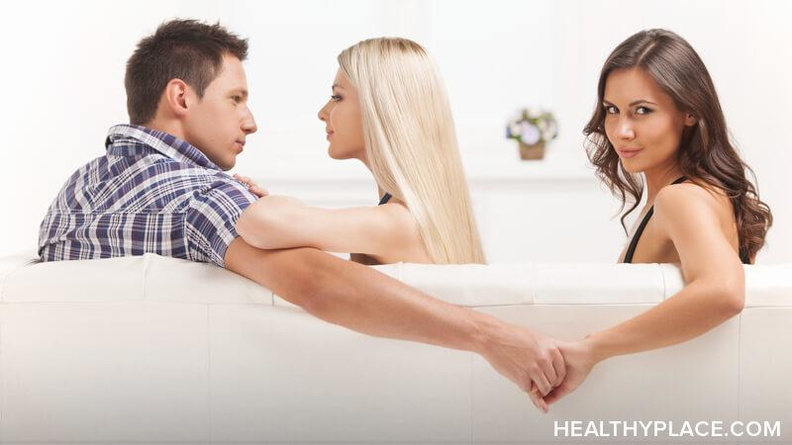 Recently a commenter talked about how she felt taken advantage of by a loved one who had schizoaffective disorder. This particular individual seemed to take a lot from his family and gave nothing in return. He refused to shower, help out around the house, pay for anything and would eat out at restaurants with no money and then insist his family come down to the restaurant and pay for him.
The person with schizoaffective disorder was being medically treated and the loved one felt that he was just manipulating the people around him.
Now, I can't say what the motivation was in this scenario, but certainly, this commenter is not the only one to have found herself in that situation. So the question is, is mental illness an excuse for bad behaviour?
Yes, Mental Illness Can Cause Bad Behavior
"Bad," of course, is in the eye of the beholder, but yes, mental illness can cause behaviour that hurts others. Certainly when a person is paranoid and screams at you that you are from the government sent to spy on them, or when a person is manic and has an affair, or a person is so depressed that they miss their child's birthday party, one could say that their mental illness has caused that behavior. And it's behavior that one could certainly characterize as "bad" under ordinary circumstances. But leeway needs to be given to people who are experiencing acute episodes of illness and simply cannot control what is going on.
Mental Illness is Not an Excuse for Everything
Of course, that being said, I don't get to just run around hurting people because I have a mental illness. I can't expect people to accept just any old behavior at any old time because I have a diagnosis. That isn't right and it isn't reasonable.
Some Things Can be Accepted, Others Not
So when it comes down to it, it's really about an individual relationship. Maybe your partner could never get over the fact that you slept with someone else, even though you were manic. Maybe your sister can forgive you for screaming at her because you were delusional. Maybe your children will grow up with the understanding that sometimes you missed important life events because of an illness you couldn't control.
Or maybe not.
I would like to think that people could find compassion in their hearts for those of us who try our very best but still find the disease gets the better of us now and then. But that being said, no one should have to put up with being walked all over on a daily basis. So there's a line between when symptoms become manipulation or abuse or just nastiness. And that line differs for everyone.
For me, I know I'm responsible for what I do, symptom or not, and I need to take ownership of that, and I simply try to make things as right as I can when I slip up. But this would be true regardless of the label of a diagnosis.
You can find Natasha Tracy on Facebook or GooglePlus or @Natasha_Tracy on Twitter.
APA Reference
Tracy, N. (2012, July 23). Is Mental Illness an Excuse for Bad Behavior?, HealthyPlace. Retrieved on 2019, July 22 from https://www.healthyplace.com/blogs/breakingbipolar/2012/07/is-mental-illness-excuse-bad-behavior
Author: Natasha Tracy