The Effects of Lack of Sleep on Bipolar Disorder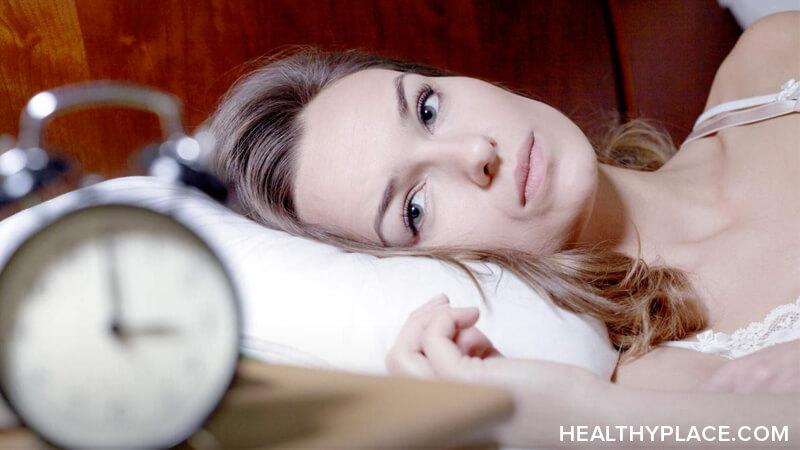 There are nasty effects on bipolar when I suffer from a lack of sleep. Luckily for me, I usually do have a decent sleep thanks to my medications but, sometimes, my body just decides to wake up at 3:00 a.m. and refuses to go back to sleep. I know this happens to many people but I also know that most people don't have bipolar disorder. And I know that, for me, if I have a lack of sleep it really affects my bipolar disorder negatively.
Sleep and Bipolar Disorder
I have talked about sleep and bipolar disorder before (What's the Deal with Sleep and Bipolar Disorder?). Getting a good night's sleep is critical to achieving or maintaining mental health wellness. And if I'm not sleeping well over a longer period of time, it's usually indicative of a mood episode like a hypomania or mixed mood. I know to watch my sleep carefully.
Effects of Lack of Sleep in Bipolar Disorder
I don't know how people without bipolar disorder deal with a bad night's sleep. My guess is they're just really tired and foggy the next day but with an extra cup of coffee, they function mostly as normal. Being tired because you woke up in the middle of the night and didn't get enough sleep sucks, but it's nothing compared to how I feel after a bad night's sleep.
For me, if I wake up, even two hours too early, I'm toast the next day. The effects of bipolar disorder due to lack of sleep include:
An unbelievable need for sleep – beyond the mere hours I missed
Extreme fogginess and an inability to think (and write)
An intensification of medication side effects like lack of coordination
And I can definitely say an extra cup of coffee doesn't help. I can drink a gallon of coffee and it does absolutely nothing for me.
Dealing with the Effects of Lack of Sleep on Bipolar Disorder
Unfortunately, the only way I know to deal with lack of sleep and bipolar disorder is to, you guessed it, sleep. And, unfortunately, that doesn't seem to fix the situation immediately, but I know the next day, assuming I get a good night's rest, I should be okay.
Because the tough thing about lack of sleep and bipolar disorder is lack of sleep tends to breed lack of sleep because it alters mood. So because lack of sleep can build on itself, doing what I can to try to deal with it as soon as possible is paramount for me.
So what I find is that any night where I don't get enough sleep leads to a lost day, which is incredibly frustrating. That said, I try to stop it from becoming a lost week or worse. That self-care is really important.
APA Reference
Tracy, N. (2017, August 22). The Effects of Lack of Sleep on Bipolar Disorder, HealthyPlace. Retrieved on 2019, July 23 from https://www.healthyplace.com/blogs/breakingbipolar/2017/08/the-effects-of-lack-of-sleep-on-bipolar-disorder
Author: Natasha Tracy