Bipolar and Managing Extreme All-or-Nothing Behaviors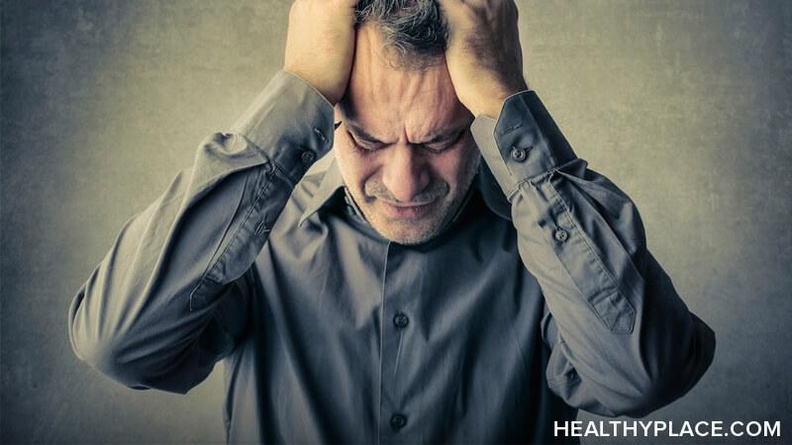 People with bipolar disorder often have extreme behaviors that personify the "all-or-nothing" school of thought. This thinking is pretty self-explanatory: either you do everything or you do nothing but never anything in between. For example, you become the most health-conscious person and eat only lettuce and chicken breast while running every day or you sit on your couch, Netflix-binging and eating ice cream. Either you have a relationship with the most beautiful person with every-second fireworks and storybook romance or you refuse relationships entirely. I am guilty of bipolar all-or-nothing, extreme behaviors/thinking, often according to mood, but I do try to manage them.
Bipolar and Extreme Dietary Behaviors
I am one of those people that can go from eating virtually nothing and counting every calorie to eating Ben and Jerry's on a daily basis. I have those kind of extreme all-or-nothing eating behaviors. Some people might call that binging and purging a la bulimia, but I wouldn't classify myself as such. I would just say that I have a problem with extreme, dietary behaviors, likely related to the bipolar. I am hardly the only person in this group – bipolar or not. (Note: if having bulimia is even a possibility for you, you should talk to a professional as eating disorders can be deadly.)
Bipolar and Extreme Sexual Behaviors
Similarly, I tend to have extreme all-or-nothing sexual behaviors, too. Either the sex I have is so intense and kinky that it causes a massive rush of endorphins and adrenaline or I sort of don't want to bother at all. (And I'm not talking about hypersexuality due to hypomania, either. That's a whole other kettle of behavior.) And I could come up with many more examples. Moderation, it seems, it just not my thing.
Are All-or-Nothing Behaviors in Bipolar Mandatory?
But seriously, does everything have to be an obsession? Does everything have to be black or white? Does everything have to be on or off?
Well, if you were to ask my brain, clearly the answer would be "yes" but my more rational mind, of course, knows that the answer is "no."
Managing All-or-Nothing, Extreme Behaviors in Bipolar
I think the first step is trying to managing extreme bipolar all-or-nothing behaviors is to recognize them. Do a reality check on yourself. Is what you're doing reasonable? Are you comfortable with your behavior? Is your behavior hurting yourself or others?
Then, once you've determined you've got a problem, you've got to come up with a solution and if moderation isn't your thing naturally, then maybe you can use your wiser mind to overlay moderation on top of extreme behaviors and thoughts. This does take work and mindfulness.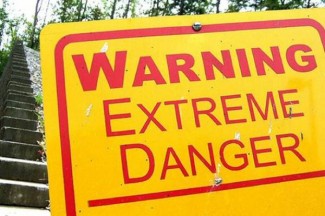 For example, when you're eating, you can ask yourself if this is a reasonable meal for someone of your body type and activity level. Are you possibly overeating or undereating? If that's the case, can you gently modify that behavior slightly? And I'm talking about slightly here. Don't swing from one end of the spectrum to the other; (again, extreme) just try to change things a bit. Maybe eat a bit less ice cream. Maybe go for a walk. Maybe incorporate a starch with a meal if you're undereating. And so on.
What I know is that people with bipolar are a people of extremes in so many ways, so remember, trying to impose some perfect model of moderation is going to drive you as mad as living in the extremes, so just make small adjustments towards the middle. No one's perfect and your inclinations are your inclinations. As long as you can honestly say you're not hurting yourself or someone else and you're making progress, then you're making positive changes that, hopefully, will come more naturally in the future (actions do tend to build our habits).
Image care of Flickr user Paul.Klintworth.
You can find Natasha Tracy on Facebook or Google+ or @Natasha_Tracy on Twitter or at Bipolar Burble, her blog.
APA Reference
Tracy, N. (2015, November 20). Bipolar and Managing Extreme All-or-Nothing Behaviors, HealthyPlace. Retrieved on 2019, August 18 from https://www.healthyplace.com/blogs/breakingbipolar/2015/11/bipolar-and-managing-extreme-all-or-nothing-behaviors
Author: Natasha Tracy