Bipolar Depression Has Nothing to Do With Lack of Gratitude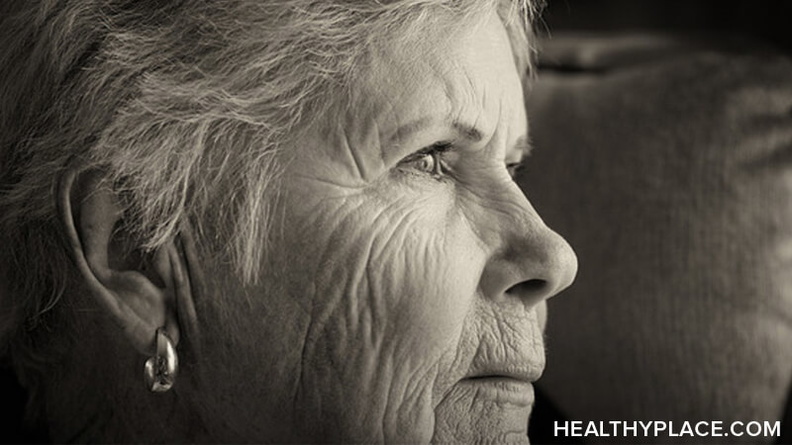 The concept that people need to be grateful for the good things in life has been around probably forever. It's a form of positivity. Rather than being upset you don't have the Ferrari the guy next door has, be grateful that you have a Volvo in which to take your kids to school. Seems reasonable enough.
And the movement of gratitude leading to emotional wellness really hit its stride when Oprah started promoting the "gratitude journal". Basically you write down what you're grateful for every day and then, "you'll become a deliberate attractor of positive vibrations". In Oprah's case, I'm guessing that's one really fat journal, and apparently lots of vibrations.
But gratitude has no bearing on how depressed I am.
I'm Grateful
I'm grateful for many things: I live in a beautiful, free part of the world. I have an apartment with wood and tile floors. I have friends with which I enjoy brunch and I have two cats I absolutely adore. All good. And any day you ask me, I can tell you that I appreciate those things and my life wouldn't be the same without them.
But this doesn't make me feel any better.
Depression and Anhedonia
One of the things people fundamentally do not understand about bipolar and depression is that many of us suffer from anhedonia – an inability to feel pleasure. An inability to feel pleasure. No matter what I do, no matter how much I may have liked it in the past, no matter how much theoretical pleasure I should be deriving from it; I do not. I do not feel any pleasure at all.
I understand why people don't get this. They think I'm making it up for some reason. People can't envision a world in which pleasure cannot be felt. Lucky them.
Turn That Frown Upside Down
Depression isn't about attitude. It's about a brain illness.
For Gratitude to Matter, You Have to Be Able to Experience Happiness
While I can say I'm grateful for lovely brunches with my friends, they often make me feel nothing. I mean, I eat, so I feel full after that (assuming I'm not on drugs that make that impossible). I appreciate seeing them so I can spend some time talking to something outside the walls of my apartment. I'm aware that, therapeutically, spending time with others is important. But happiness? No. I don't really feel that.
So while I'm grateful they're there, and for the friendship, and for the French toast, it can be pretty hard to motivate myself to actually leave my apartment and to actually do the activity. It's not that I'm not grateful; it's just that I don't feel any happiness around it.
Go Head, Be Grateful
So be grateful. It's a good thing to be. We all have things in our lives that we appreciate. You can put them on a list if that's helpful. It even makes some people feel better. But gratitude is not a cure for depression any more than it's a cure for diabetes.
You can find Natasha Tracy on Facebook or @Natasha_Tracy on Twitter.
APA Reference
Tracy, N. (2010, August 23). Bipolar Depression Has Nothing to Do With Lack of Gratitude, HealthyPlace. Retrieved on 2019, June 27 from https://www.healthyplace.com/blogs/breakingbipolar/2010/08/bipolar-depression-has-nothing-to-do-with-lack-of-gratitude
Author: Natasha Tracy