Feeling Helpless to Stop Suicide
One of the horrific aspects of suicide is how helpless other people are to stop someone who truly wants to die. I have said before and I will say again that even one suicide is too many and we all have to work together to end the rash of suicides that affect so many of our youth (among others). But one hard truth that we have to accept is that we are really helpless when it comes to one person's individual suicide.
I Lost a Reader to Suicide Last Night – I Was Helpless
I lost a reader (of my personal blog) to suicide last night. This reader had come on the blog and talked about suicide and expected a massive outpouring from others, but, unfortunately, that did not happen. It's not that other people didn't care, necessarily, it's just that this commenter commented on an old post that already had over 360 comments. Someone reading his or hers at exactly the right time was less than likely.
I did actually respond to this commenter who swore off calling for medical help (saying he/she would be arrested) and gave the person information on mental health resources and the National Suicide Prevention Lifeline. This didn't help, though, as two days later the person came onto the blog and said he/she was already in the process of his/her suicide attempt. I couldn't call 9-1-1 as I didn't know who the person was. I had only a Gmail address (which may have been fake) and an IP address. Those two things together aren't enough to find a person. I was absolutely helpless to save this person's life. I simply know this person's last words. All I could do was read them.
We Must Save Ourselves from Suicide – We Are Not Helpless
It was clear this person wanted help but wouldn't take the steps necessary to get it. Leaving comments on a blog is not the way to get help for suicidal ideation. You need to talk to a professional and I don't care how much you don't like it, that is the truth.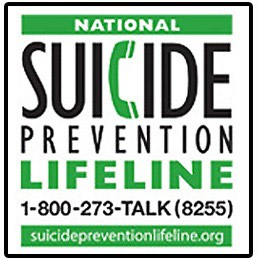 I have been acutely suicidal. I have, in fact, attempted suicide. And I can tell you, the people around me were helpless to stop my suicide attempt. But you know who wasn't helpless? Me. I wasn't helpless. And I know this because after the attempt I picked myself up and got the professional mental illness help I needed.
In short, while others can be helpless to stop a person who truly wants to die, we, the suicidal people, are not helpless. We can change our fates at any time. I know there is a helpless feeling that comes with suicidality but that feeling is a lie. We are not helpless.
Helping Someone Who is Suicidal
Now, I'm not suggesting that trying to stop someone from dying by suicide is a useless endeavour. I do it all the time and some have credited me with saving their lives. But the thing is, I didn't. They did. Those people took the steps they needed to save their own lives. I might have pushed them in a direction, but only they could choose to walk in that direction.
And as for the person last night? Well, I obviously didn't push hard enough, use the right words or make the right points. I didn't help in the way that he or she needed. And while I truly was helpless in that situation, the person in question was not. It was not my fault that he or she died. Only the person who is suicidal can finally take his or her own life and only the person who is suicidal can accept the help he or she need. We need to offer people who are suicidal all the help we can, but in the end, the decision is theirs and whatever happens, it is not our fault.
You can find Natasha Tracy on Facebook or Google+ or @Natasha_Tracy on Twitter or at Bipolar Burble, her blog.
APA Reference
Tracy, N. (2015, January 13). Feeling Helpless to Stop Suicide, HealthyPlace. Retrieved on 2023, October 4 from https://www.healthyplace.com/blogs/breakingbipolar/2015/01/suicide-and-feeling-helpless
Author: Natasha Tracy
This is so, so sad for all of us. My little sister was severely bipolar and we lost her to suicide a decade ago. Beyond this, I have my own experience to draw from. And what has pulled me off the path is an understanding that people I love depend on me. They need me to be here today and they will need me to be here tomorrow. The fact that these people love me was not - is not - enough. I cannot speak for others, but as long as I can remain convinced that I am and will be needed, I will be here.
Hey, I'm sorry you lost a reader, it's good u r trying, so many of us feel alone with it. For me it ia real deterrent to read about the storm a death by suicide causes. Sometimes I wonder if Suicide death should be likened to the outcome of other diseases (epilepsy, diabetes, asthma etc) where a bad turn can be fatal. It's like Russian Roulette without the control, the mood swing is the gun, rhe trigger is sensitive but will this tome be 'it'?.
wow Natasha what a story. You are so right in reminding us that ultimately only WE can save ourselves. Furthermore, we cannot save others. We can only carry the message and offer a helping hand.
Leave a reply