Judging Others with Bipolar as Successful or Unsuccessful
People judge others. It's just what we do. It's basic human psychology. We judge them as beautiful or not. We judge them as happy or not. And fairly frequently, we judge them as being successful or not.
And this goes for people with bipolar disorder too. Often people look at the lives of others with bipolar disorder and determine whether they are "well" or "sick" and how successful that person with bipolar disorder really is.
There's just one problem with this: looking at a person with bipolar from the outside only tells half the story (if that).
Bipolar Disorder from the Outside
Now, admittedly, it's fairly easy to tell, even from the outside, when a person with bipolar disorder is floridly unwell. If the person with bipolar disorder is psychotic, for example, you'll probably notice.
But most people are not at the depths of illness all the time. Most people are somewhere in the middle of being very sick or very well. And judging these people based on what we see on the outside is rather silly.
Judging Others with Bipolar as Unsuccessful to Make Ourselves Feel Better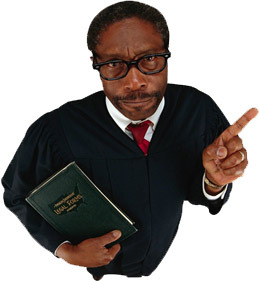 It is a fact that some people want to bring down others to make themselves feel better. For example, someone could say, "Oh, she can't keep a boyfriend and I'm married so I must have it more together than her." Or maybe, "He doesn't have a job but I do so clearly I'm less sick than he is."
It's sad when people think (or worse yet, say) these sorts of things. It's sad because feeling good about ourselves should come from the inside and not from a false comparison on the outside.
Judging Others with Bipolar as Successful Makes Us Feel Bad about Ourselves
And sometimes the opposite happens. Sometimes we look at someone with bipolar disorder who seems to "have it all together" and that makes us feel bad about ourselves. Obviously, this is less than ideal also.
People with Bipolar Are Not So Easily Judged
But here's the thing, no matter how you judge a person with bipolar disorder, you're doing it inaccurately and you're not doing anyone a favor. Because what you see on the outside of a person isn't necessarily indicative of what is going on in the inside of a person.
A painfully clear example of this was the suicide of Robin Williams. From the outside, he sure looked like he had a great life but obviously from the inside, things weren't so peachy-keen.
So whether you're judging others with bipolar to bring yourself up or put yourself down, just stop it. In the end, we're all the same. We all battle the same struggles and we're all lurching forward as best we can.
When People Judge Me and My Bipolar
Below I discuss what happens when people judge what they see of me and my bipolar from the outside.
You can find Natasha Tracy on Facebook or Google+ or @Natasha_Tracy on Twitteror at Bipolar Burble, her blog.
APA Reference
Tracy, N. (2014, August 26). Judging Others with Bipolar as Successful or Unsuccessful, HealthyPlace. Retrieved on 2019, August 23 from https://www.healthyplace.com/blogs/breakingbipolar/2014/08/judging-others-with-bipolar-as-successful-or-unsuccessful
Author: Natasha Tracy