Forgetting About Bipolar Disorder
I've been writing about bipolar disorder for 11 years and I've been a professional in the field of mental illness for about four. In other words, I've been thinking about bipolar disorder, a lot, for a very long time.
And I'm not the only one. Whether you happen to write about bipolar or just suffer from it, bipolar can easily inhabit your life 24/7. There's the bipolar routine, medications, sleep cycle worries and many, many other things that, when dealing with bipolar, creep into your daily life.
But sometimes it's really important to forget about bipolar disorder for a while.
In the 11 years I've been doing this I've had many hobbies, jobs and side project that weren't about mental illness and the more work I do in the mental illness arena, the more important that part of my life becomes. For example, when I see my friends, yes, we sometimes talk about my work and my bipolar disorder, but much of the time we just kibitz about inconsequential things. Chattering inconsequentially is good for the soul when everything else is always so life-and-death important (bipolar and mental illness tend to be that way).
Forgetting about Bipolar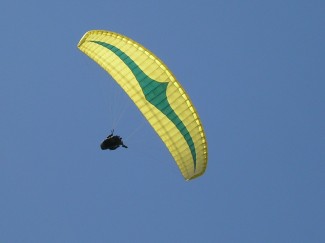 I suppose I never forget about my bipolar completely, I think that's probably a bit too much to ask given my history and my work, but I do put it in a box and lock it in a closet in my mind for a while. And this little while is a breath of fresh air. This little while exists without doctors and medications and mood tracking. This little while exists without therapy and schedules and rules. This little while allows me just to focus on other things.
I certainly admit that while in the midst of a severe mood episode forgetting about bipolar disorder may not be possible – even for a minute – but whenever it is possible, I think it's a healthy thing to do, for a short space of time, anyway.
How to Forget about Bipolar Disorder
If you find you're thinking about bipolar disorder too much, you might try one of these things:
Write something completely outside of your experience and comfort zone, if you're a writer. Maybe try writing a thriller or comedy. It's okay if it comes out badly – it's just something to focus your mind on that's not mental illness.
Try a hobby or a sport that's all encompassing (I enjoyed skydiving and paragliding, but that's me). Sports and hobbies often have their own subculture that you can become a part of.
Join a local, enthusiastic group for something you enjoy. Maybe it's a photography club or a group that plans nature hikes. Just do something that isn't related to bipolar.
Read a good book. I know reading isn't for everyone, but great writers can wrap you in a reality that is completely unlike your own.
Do something social with people who don't know you have bipolar disorder. Sometimes acquaintances are great because shallow interaction is exactly what can help us escape of the depths bipolar is always dragging us into.
Fantasize. Yes, I do this all the time. Enough said.
Now, you can't escape your life or your bipolar by doing all these things every moment of every day – at some point someone still needs to take out the trash – but for small periods of time they're so helpful because they give our brains a break and we really all deserve that, from time to time.
What do you like to do to forget about bipolar disorder?
You can find Natasha Tracy on Facebook or Google+ or @Natasha_Tracy on Twitter or at Bipolar Burble, her blog.