Daily Patterns in Bipolar Moods
In a traditional model of bipolar disorder, a mood episode (depression/mania/hypomania) lasts (untreated) for a prolonged period of time. Typically, an episode will last from weeks to months. In a traditional model, people with untreated bipolar disorder only experience three or fewer mood episodes per year.
To many people that actually sounds like a great blessing because, for many people, mood changes come far more rapidly. People who experience more than three mood episodes per year have what's known as rapid cycling bipolar disorder. People who have moods that only last days have ultra-rapid cycling bipolar disorder.
And people whose bipolar moods last less than that? That's known as ultradian cycling bipolar disorder.
Rapid Cycling Variants of Bipolar Disorder
Even though I said traditional bipolar disorder has few mood episodes per year, that doesn't mean that rapid cycling variants of bipolar disorder are rare. It's estimated that 10-20% of people with bipolar disorder rapid cycle. Women are more likely to rapid cycle than others.
There is some argument in ultradian cycling bipolar disorder whether the person is truly experiencing mood episodes or whether what they're experiencing really constitutes a bipolar mixed mood episode. This is more a question of labelling than anything else.
Mood Cycle Patterns in Bipolar Disorder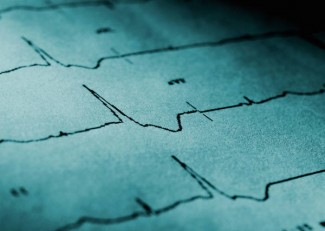 Now, in all this cycling, there might be a pattern. Tracking your mood/symptoms is an excellent way to find the patterns to your own moods. (You may have to track you mood for months to see this pattern, though.) For example some people do experience certain moods in certain seasons, quite reliably. You may see patterns that happen monthly (perhaps corresponding to a menstrual cycle, for example) or on other timetables.
You might also notice patterns within mood episodes. For example, you may be in a depressive episode but your mood still cycles within that depressive episode through various severities of depression/euthymia ("normal"). This is what happens to me.
Daily Patterns in a Bipolar Mood
What I see is a daily pattern when I'm in a depression. When I wake up, I feel okay, for the time being. I also feel okay through breakfast and the first part of the workday. Say, until around 11 A.M. Around 11 A.M. that's when things start to fall apart. It usually begins with anxiety that builds until I'm overwhelmed and can't function. And by 4 P.M. I'm so depressed my brain no longer thinks rationally and by 6 P.M. I might even be suicidal.
This pattern varies in severity but is reliable.
People with bipolar disorder, actually, often see daily patterns in mood although it's more common to see the aggressive depression in the morning rather than the evening. (I just have to be different.)
Handling Daily Patterns in Bipolar Moods
In the following video I share tips on how I work with the moods that swing dramatically throughout the day.
You can find Natasha Tracy on Facebook or Google+ or @Natasha_Tracy on Twitter or at Bipolar Burble, her blog.
APA Reference
Tracy, N. (2014, July 29). Daily Patterns in Bipolar Moods, HealthyPlace. Retrieved on 2019, July 18 from https://www.healthyplace.com/blogs/breakingbipolar/2014/07/daily-patterns-in-bipolar-moods
Author: Natasha Tracy