Is There a Miracle Medication for Bipolar Disorder?
Would it surprise you to know that I think there is a miracle medication in bipolar disorder? I've taken it. And yes, it was a miracle for me. I remember going from suicidal ever day of my life to wanting to do a life-affirming skydive.
The problem is, the "miracle" medication is different for each person.
What is a Miracle Medication, Anyway?
So, in my mind, once you have become sick with bipolar disorder, a miracle bipolar medication is anything that allows you to get back to the life that you were living before the bipolar disorder attacked you. You may still have to live with some bipolar symptoms but they will be minor enough that you can handle them without too much bother.
Another way to think about it is that the medication creates a life such that you no longer qualify for the diagnosis of bipolar disorder – maybe a couple of symptoms, but not enough to justify a diagnosis.
And, of course, you might find that rather than a miracle medication, you have a miracle cocktail, or psychotherapy, or other type of therapy (like electroconvulsive therapy (ECT)).
How Do I Find My Miracle Medication?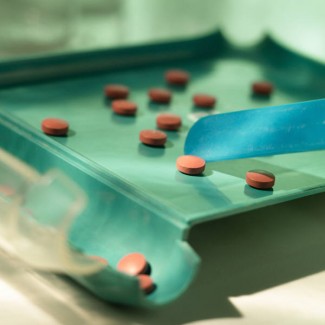 Ah, yes, that's the $1 million question, isn't it? The basic answer is: guess and check.
You and your doctor need to get together and make the most intelligent "guess" that you can, you need to take the medication as prescribed at a therapeutic dose for a reasonable period of time, and then you need to evaluate its success or failure. It tends to be a long, painful process and, yes, it can take years. (And, by the way, not taking your medication as prescribed will just lengthen this process.)
There is a bit of good news here though, and the good news is you can make it easier to find your miracle medication by narrowing it down a bit. There is now a blood test that can help point your doctor in the right direction. Cytochrome P450 tests actually narrow down which antidepressants and antipsychotics are best for you based on certain gene variations.
(Read more about the test at the Mayo Clinic.)
And while I can't promise you'll find your miracle medication in a day, week, month or even year, what I can tell you is that it, or something very much like it, is out there for you.
What Happens After You Find the Miracle Medication?
There is good news and bad news about finding that miracle medication. Watch the video below to learn about what happens after the miracle medication.
The Moral of the Story
The moral of the story on miracle medications is this: they're out there. I admit that they take time to find and I admit that they tend not to work forever (although, in some cases they do) but they exist. And what I recommend for people suffering from severe bipolar disorder symptoms is that you keep looking. Because you deserve your miracle.
You can find Natasha Tracy on Facebook or Google+ or @Natasha_Tracy on Twitter or at the Bipolar Burble, her blog.
APA Reference
Tracy, N. (2014, April 1). Is There a Miracle Medication for Bipolar Disorder?, HealthyPlace. Retrieved on 2019, September 17 from https://www.healthyplace.com/blogs/breakingbipolar/2014/04/miracle-medication-bipolar-disorder
Author: Natasha Tracy
Thank you for this insight! I have been so afraid of the scary stories about losing memories and other brain damage. I pray and hope you are well!
Leave a reply