With Bipolar Depression, How Many Days Until I Get Better?
I have spent a great many years with this bipolar disorder thing. I have spent a great many years dealing with it. I have spent a great many years suffering with it. I have spent a great many years with medication unsuccessfully controlling it. I have spent a great many years in pain.
And when in an episode, for me it's a depressive episode, I just want to know, "how many days until I get better? How many more days do I have to live in this agony?"
Time Doesn't Heal Bipolar Disorder
Pain is a part of life. We experience pain when we stub our toes, we experience pain when we break up with our significant others, and we experience pain when someone we love dies. Pain is just a part of existence – sucky, but true.
But all those forms of daily life pain have one thing in common: they end. Yes, sometimes it feels like the end of the world when someone dies or there is a divorce, but it isn't. It's never the end of the world. That hurting passes with time. It just does.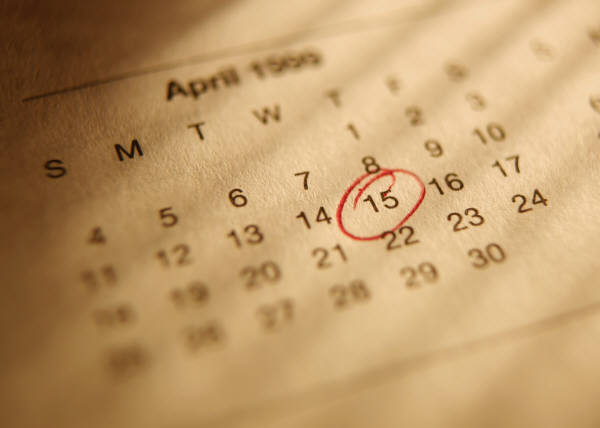 On the other hand, bipolar never passes. Bipolar never ends. Bipolar can feel like the end of the world because in some ways it is.
And as such there is no expiration date on bipolar pain. It's here, it's excruciating, get used to it because, for many people, time alone doesn't heal bipolar disorder. I think it's supposed to, and many people do pop out of episodes periodically, but that is not my personal experience. In my personal experience I'm sick until I find a treatment that works.
The Bipolar Holding Pattern
And so I wait. I wait and I suffer. I wait and I cry. I wait and I wish I were dead. Because that's all there is to do is to wait and to wish. Wait until, by the grace of the universe, a medication is found that can let me breathe again.
How Many Days Until I Get Better?
I feel like the agony would be more bearable if there were an end date. If I could say there's only two months of suffering left, I only have to survive this pain that long, then it would become more manageable. That knowledge could somehow give me comfort that there would be an end date, however far off in the future it might be.
But, of course, no one knows what will happen in the future and no one knows how long the suffering will last. When people ask me about this, I tell them the truth: nothing in life stays the same and your illness won't stay the same forever either. But you have to wait it out. You have to wait (and work towards) that change. Because it will happen. Change is the universe at work.
But that is very cold comfort indeed. Unfortunately, it's also the only comfort available.
You can find Natasha Tracy on Facebook or GooglePlus or @Natasha_Tracy on Twitter or at the Bipolar Burble, her blog.
APA Reference
Tracy, N. (2013, December 3). With Bipolar Depression, How Many Days Until I Get Better?, HealthyPlace. Retrieved on 2019, July 18 from https://www.healthyplace.com/blogs/breakingbipolar/2013/12/how-many-days-until-better
Author: Natasha Tracy