Will My Bipolar Son Be Okay?
It's devastating to get a diagnosis of bipolar disorder or another mental illness. It means many things to many people, but I know for me, it meant a lifetime condition and a lifetime of treatment. It honestly felt like a death sentence.
But a bipolar diagnosis doesn't just affect the person with bipolar disorder. A bipolar diagnosis can affect their family and friends, especially if the person with bipolar disorder is younger. It's completely understandable for a parent to wonder if bipolar disorder is a death sentence. It's completely understandable for a parent to wonder if his or her child is going to be okay.
While bipolar disorder (or any mental illness) is absolutely not a death sentence, that fear is reasonable. It's the kind of fear people have before they're educated about the disorder. It's pretty normal.
Worrying Parents
And parents worry about their kids. They worry if their kids take their jackets on cold days so they certainly worry when their child gets a life-changing diagnosis of a mental illness. So when a parent says to me, "My child just got diagnosed with bipolar disorder, will he be okay?" I understand their concern.
The Course of Bipolar Disorder
The fact is, initially, things might be very not okay. Things might be an absolute whirling dervish of treatments, and stress, and symptoms, and doctors, and hospitals, and general craziness. Things might feel completely out-of-control and it might seem like things will never get better.
But they do.
Things do get easier. Really. Eventually hospitals aren't needed. Treatments even out. Symptoms even out. Doctors become consistent. Some control is put back into everyday life.
Will My Son with Bipolar Be Okay?
This all depends on your definition of "okay." If your definition of "okay" is "exactly what he was like before the diagnosis," then no, he might never be okay. But if you mean will he grow up to have a happy, healthy, successfully life, then yes, I would say the chances are very good that your son will be okay.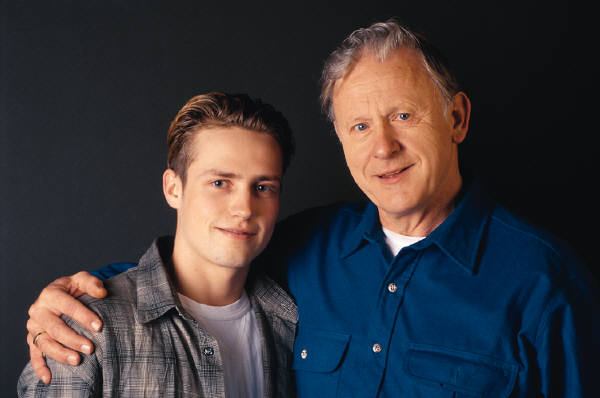 What's important to know is that expectations need to be adjusted once a mental illness diagnosis is made. My life is not the same life I would have had without bipolar disorder. That's just a fact. It took me a year-and-a-half longer for me to get my bachelor's degree than it would for the average person, thanks to my bipolar. I've spend time in the hospital and undergone nasty treatments that have negatively affected me, thanks to my bipolar. That's just the way things are.
But that doesn't mean that I'm not "okay." I am. My life is okay. It's different than your average life, but then, many lives are. There are really nasty bits. But that's what disease brings. It doesn't mean that I'm not okay.
My definition of "okay" has changed with time. My life is different than I thought it would be. Sometimes I'm really sad about that, but most of the time, it just requires a change in thinking.
So as a parent, I believe your role is to be open to the new definition of "okay." I believe your role is to flex with the reality of the disease and find a new way to define what it is to live a successful and happy life. Because I have no doubt it can be done, but it just might not look like what you thought it would. It's okay to grieve that loss; but, in the end, your expectation adjustment can be critical in helping your son make that new life work so that he is, indeed, "okay."
(Check out the blog Mental Illness in the Family, here at HealthyPlace for more on family-related topics.)
You can find Natasha Tracy on Facebook or GooglePlus or @Natasha_Tracy on Twitter.
APA Reference
Tracy, N. (2013, March 14). Will My Bipolar Son Be Okay?, HealthyPlace. Retrieved on 2019, July 18 from https://www.healthyplace.com/blogs/breakingbipolar/2013/03/will-bipolar-son-be-okay
Author: Natasha Tracy