Finding Hope When Bipolar Feels Hopeless During the Holidays
It's the holidays. Some people love them, some people hate them, but as a general rule, it's tougher for people with undertreated mental illness than for others. For people battling with the symptoms of bipolar disorder, holidays and hope may be the last thing on their mind.
But, believe it or not, while the rest of the world glistens and twinkles, you too can find things to be hopeful about and things to feel grateful for, even if you happen to be in a black pit bipolar-wise.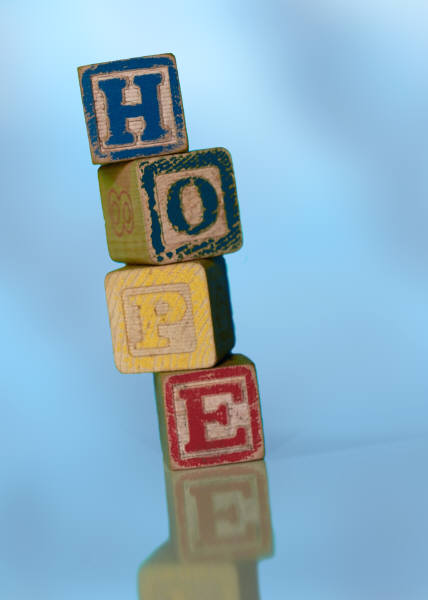 The Holidays
The holidays are tough. People are happy. Happy. Annoyingly happy. Happy about vacations, happy about family time, happy about gifts and trees and lights and the smiles of children.
Gack.
It's not that I don't appreciate other's experience of happiness but during the holidays it's everywhere, all the time, and if your struggle is simply getting out of bed in the morning, all that darn happiness seems to just rub lemon juice into the wounds of bipolar.
Finding Hope in the Hopeless
But OK, let's just step back a minute. You might not feel hopeful or happy about gifts or trees or baubles or bells but there still are things to feel hopeful about.
New treatments – I harp on this one a lot, but even if you're at the very bottom of a treatment hole, there is always the hope of new bipolar treatments. We see new treatments every year and one of these treatments may be exactly right for you.
You survived – yes, you survived another year and that's a major point of hope. The disease didn't win for a whole year. You got to see another year of your children's lives. You got another year with your family. You stood up against the demon of bipolar and won – for a whole other year.
There's something to like – I would argue that everyone has some part of the holidays they like. Ice skating outside, holiday lights, gingerbread houses, shortbread cookies, gift wrapping or something else; there is something out there for everyone. Focus on that, look forward to that, instead of all the parts you don't like.
Use the holiday – use the holiday to relax, spend time with yourself and get better. Say "no" to holiday parties and gatherings and rest and recuperate and prepare for the New Year. When the holidays are used in this way they can actually make you feel better and not worse.
I'm going to be writing more about dealing with the holidays, but for now, just try to remember that they don't have to be negative. You can use the holidays to your advantage and you can view them through your lens rather than through the lens of society or your family. You have things to be grateful for and you have things to look forward to regardless as to whether they meet the expectations of others.
You can find Natasha Tracy on Facebook or GooglePlus or @Natasha_Tracy on Twitter.