Talking to Critics of Psychiatry (Antipsychiatrists)
One of the challenging things about being a person with a mental illness who talks about psychiatry (and doesn't hate it) is that all those people who do hate psychiatry perk up and get mad. These people often identify as "antipsychiatrists" and I'm not their biggest fan. While I consider it quite reasonable to question your doctor, psychiatrist, treatment, therapist and other treatment aspects, I consider going after an entire branch of medicine ridiculous. There is no "antioncology" faction in spite of the fact that a large percentage of people with cancer die (depending on the type, of course).
And this manifests in many of our lives. It's not that antipsychiatrists just attack me; it's that people of that mindset attack your average person who is just trying to deal with a mental illness. It's the people who say, "mental illness doesn't really exist" or "psychiatric medicine doesn't work" or many other things that many of us hear online and in our real lives all the time.
So how do you talk to these people who have decided that your disease doesn't exist and you shouldn't be in treatment?
Mental Illness Doesn't Exist
I've written several articles on how ludicrous a statement this is. Of course mental illness exists. And I don't mean it's just "in your head" I mean it physically exists as a physical, brain illness. We have brain scans that show it. We have genetics studies that are working towards pinning it down. We know that there are all sorts of differences between a depressed/bipolar/schizophrenic brain and a mentally well one.
So you could mention that to someone. I recommend pointing them to this article on the neurobiological evidence of depression, for starters.
You Shouldn't Be in Treatment
This one is tougher but luckily, a recent meta-analysis looked at the efficacy of antidepressants, antipsychotics and many other types of medications used in internal medicine and determined that psychiatric medication is about as effective as other medications used in internal medicine. In fact, drugs like antidepressants are considerable more effective than some other drugs like statins. The meta-analysis is found here. Is insulin for diabetes more effective? Yes. But are psychiatric medications effective? Absolutely. (Discussion on the meta-analysis found here.)
Talking to Antipsychiatrists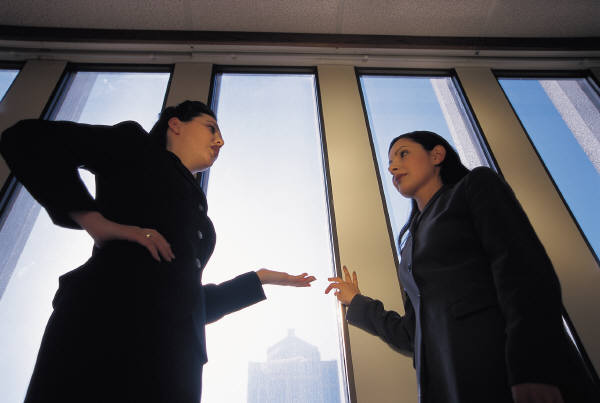 But here's the thing, while I have supplied you with two good sources of information, it's likely that no matter what you say, you will not be able to convince most people of the scientific realities of mental illness. Why? Because many people are zealots and these people aren't interested in rationale or reasons. These people are interested in bashing you about the head with their point, whatever that may be.
So my best advice is simply not to engage. When things get particularly acrimonious (and they do where many of my articles are concerned) I simply step back. I don't have to defend myself. I don't have to defend my position. I don't have to defend my life choices. What other people think of me is none of my business. So let them rant. It really only makes them look bad.
Focus on what works for you. If treatment is working for you – great – nothing they say can change that. Moreover, it's not your job to convince them of your reality. You're working on recovering from an illness. That's what matters. Not what the naysayers say. Take care of you. Ignore the rest.
You can find Natasha Tracy on Facebook or GooglePlus or @Natasha_Tracy on Twitter.
APA Reference
Tracy, N. (2012, June 17). Talking to Critics of Psychiatry (Antipsychiatrists), HealthyPlace. Retrieved on 2019, September 17 from https://www.healthyplace.com/blogs/breakingbipolar/2012/06/talking-to-critics-of-psychiatry-antipsychiatrists
Author: Natasha Tracy