Misdiagnosing Bipolar Disorder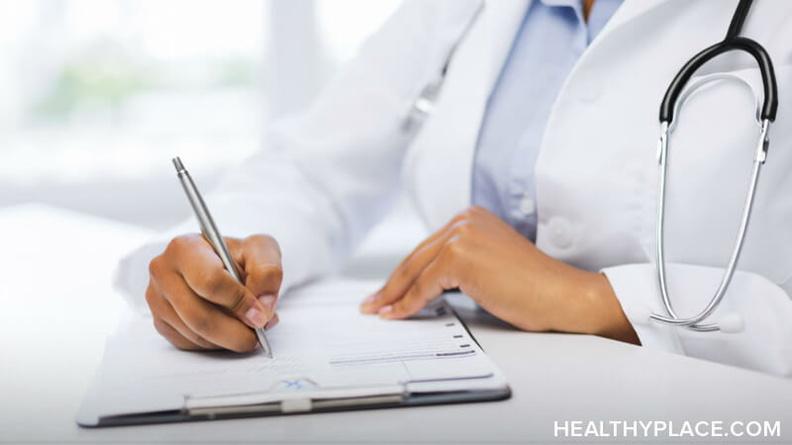 Earlier this week I wrote a piece about being scared of trying antidepressants and as one commenter pointed out, there are increased risks associated with treating a person with bipolar with antidepressants. In fact, some would say that treating a bipolar person with antidepressants can worsen the course of the illness (always contraindicated as monotherapy and possibly undesirable altogether). Now, when I wrote the article I was only thinking of unipolar depressives, but, as one commenter pointed out, being diagnosed, correctly, with bipolar disorder, in itself, can be a challenge.
And this is absolutely true. Studies have found that it takes 5-10 years (from the time of the first episode) for a person with bipolar disorder to get an accurate diagnosis. There are many reasons for this, predominantly that people don't get help when they have their first episode, but a major contributing factor is also misdiagnosis. People with bipolar disorder are often diagnosed with depression or schizophrenia first and this can have devastating outcomes.
Misdiagnosis of Bipolar Disorder
According to the study Polarity of the First Episode and Time to Diagnosis of Bipolar I Disorder, many people with bipolar I disorder are mistakenly diagnosed initially, and this leads to between a 2.5 – 5.6 years delay in correct diagnosis. People who first present with mania are much more likely to have correctly been diagnosed but they also are sometimes given a diagnosis of schizophrenia. People presenting with depression first are often diagnosed with unipolar depression and it may take years before the correct bipolar diagnosis is made.
Misdiagnosis of Bipolar Disorder as Schizophrenia
The problem with misdiagnosis is that it affects the way the patient is treated. In the case of being diagnosed with schizophrenia, the first course of treatment would generally be antipsychotics to combat the psychosis. This, though, is not the frontline treatment for bipolar. The first treatment for bipolar disorder is often lithium or an anticonvulsant. (However, antipsychotics are often used in the treatment of bipolar as well.)
Misdiagnosis of Bipolar Disorder as Depression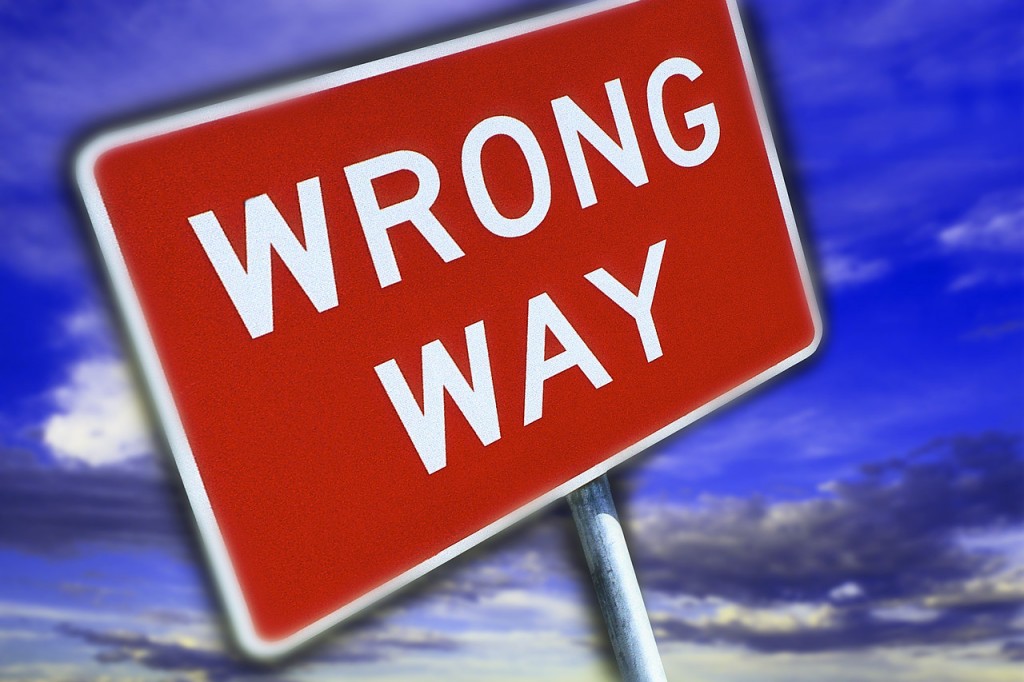 Unipolar depression, on the other hand, is often a much more harmful misdiagnosis as unipolar (non-bipolar) depression is treated with antidepressants and using an antidepressant alone on a person with bipolar disorder is contraindicated. This is because people with bipolar disorder who are treated with antidepressants alone often are flipped into hypomania or even a life-threatening mania. Often, unfortunately, the biggest clue a doctor has to a patient's bipolar status is because they react to antidepressants that way. However, at that point, it's already a little late as medication-induced mania can be harder to treat than the average type of mania.
Why All the Bipolar Disorder Misdiagnoses?
Of course, I don't have that answer for that but I think there are several reasons.
Diagnosis done by GPs isn't done thoroughly and doesn't show enough regard to the "softer" signs of bipolar disorder
Non-psychiatrists still fail to recognize the dangers of prescribing antidepressants alone to people with bipolar disorder
Doctors fail to ask the questions that will trigger the answers that would give them the information necessary to make a correct diagnosis
Patients fail to appreciate that something they have experienced is actually part of an episode and not "normal" (this is not their fault, just reality)
(And by the way, I was first diagnosed with unipolar depression too. I knew I was bipolar but my doctor didn't agree. He was wrong.)
Avoiding Misdiagnosis
My best advice in avoiding any type of medical misdiagnosis is:
Be completely forthright and honest with your doctor about absolutely everything you are experiencing it. Let him decide if it's diagnostically relevant; don't try to do it yourself, that's not your job.
Take into account family history. (This is very indicative of current disorder.) This may mean querying family members as mental health history isn't necessarily something we all share naturally.
See a psychiatrist for a full diagnostic interview.
These steps can't guarantee a correct diagnosis but I can tell you that we're getting better at spotting the signs of bipolar disorder all the time. Unfortunately though, this current knowledge is often only known by specialists (like psychiatrists) so it's important to have a person like that make a diagnosis whenever bipolar is suspected.
You can find Natasha Tracy on Facebook or GooglePlus or @Natasha_Tracy on Twitter.
APA Reference
Tracy, N. (2012, June 14). Misdiagnosing Bipolar Disorder, HealthyPlace. Retrieved on 2019, September 16 from https://www.healthyplace.com/blogs/breakingbipolar/2012/06/misdiagnosing-bipolar-disorder
Author: Natasha Tracy