Stress as a Precursor to Self-Harm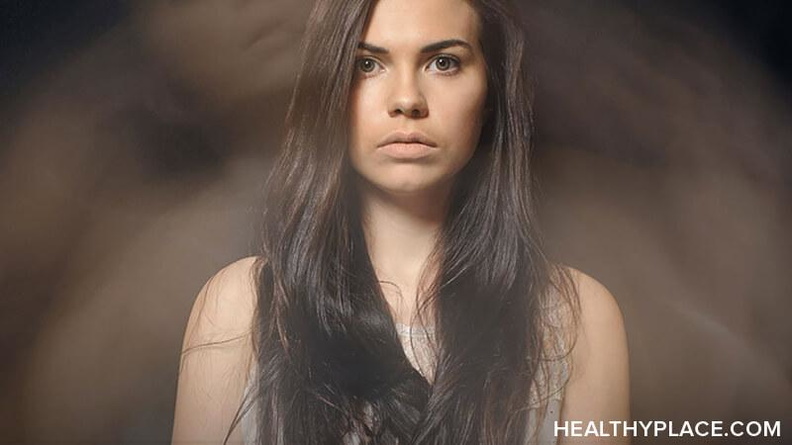 People self-harm for many different reasons and self-harm in and of itself is not a symptom of bipolar disorder. But like many people with extreme pain in their lives, many people with bipolar disorder do self-harm. I have been one of them. And as sure as I'm sitting here I can tell you, stress precipitated most of the self-harm.
Stress Doesn't Always Lead to Self-Harm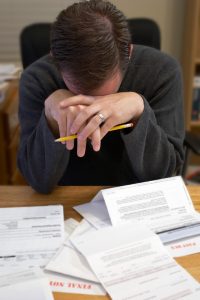 We all get stressed. Stress is simply indicative that something is wrong in our environment. Maybe we couldn't pay a bill, maybe we had a fight with a friend maybe there is a big presentation due at work. Stress, we all have it.
And when you're under stress your body releases all sort of chemicals like cortisol creating an interruption in the homeostasis (even level) of the body. Your nervous system literally changes in response to stress.
Dealing with Stress
So we have to deal with that stress in order to get our nervous system back to normal. We do this in lots of ways: taking hot baths, ranting with a friend, dealing with the problem and yes, self-harming. Why would self-harming be on the list? Well, it seemed like the best idea at the time.
Sometimes Stress and Self-Harm Urges Won't Go Away
Sometimes, in spite of our best efforts, we can't get our nervous system to calm the heck down. We try every coping mechanism we know, and yet still, the stress, anxiety, worry and fear remain (Stress Leads to Anxiety which leads to Self-Harm).
This is when self-harm tends to take place. The stress tends to build up over time and with no functioning coping techniques the person harms themselves.
Why Would You Self-Harm Under Stress?
That's easy. You self-harm because you have no other functioning coping techniques. You are in pain, your nervous system is screaming, and you need to rid yourself of this and the only way you know to do it is through self-harm.
It not really as crazy as it sounds. As water will always seek to be level in a glass, the human body seeks to be level also and one extreme problem (your nervous system out of whack) needs one extreme solution (self-harm) to bring back the equilibrium.
Avoiding Self-Harm Under Stress
Knowing that self-harm tends to happen during times of stress, you can try to use that knowledge to avoid self-harm. Stop the cycle before the urge to self-harm even emerges. You can:
Learn new techniques for coping with stress
Stay away from self-harm triggers when you're feeling stress
Try to nip stress in the bud and deal with it before it becomes out of control
Put a health stress action plan into place that you agree to follow when you're feeling stressed out
Reach out to others in times of stress; don't spend time alone
See a professional that specializes in treating self-harm
And know this: you are not alone. Thousands of people across the country self-harm. It is not uncommon, but it is treatable. You don't have to live that way.
For more on self-harm see the HealthyPlace section on self-injury. Call a helpline for immediate assistance.
APA Reference
Tracy, N. (2012, March 22). Stress as a Precursor to Self-Harm, HealthyPlace. Retrieved on 2019, September 21 from https://www.healthyplace.com/blogs/breakingbipolar/2012/03/stress-as-a-precursor-to-self-harm
Author: Natasha Tracy
Hi Allison,

Thank you for leaving that comment. I'm sure it must have been hard to write.

Self-harm is a coping technique some people use but it's what's known as a negative coping technique because it ultimately harms you. Many people who self-harm need help to stop. Self-harm does not have to be part of your life and there are resources that can help you stop.

See here:

SAFE (Self-Abuse Finally Ends)
Information Line
800-DONT-CUT (355-8288)

There are many other hotline numbers here: https://www.healthyplace.com/other-info/resources/mental-health-hotline-numbers-and-referral-resources

You might feel like there is no one to help you with this now, but it doesn't have to stay that way. Reach out.

- Natasha Tracy
tell her. Explain to her it is difficult to just stop, cause it is an addiction actually. I know this reply is to late for you, but I do hope this reply will help others in similar situations.
Leave a reply