Does Assisted Outpatient Treatment (AOT) Work?
Assisted outpatient treatment (AOT), also known as outpatient commitment (OPC), is a controversial program that you may know by the name "Laura's Law" in California or "Kendra's Law" in New York. These programs are designed to facilitate court-ordered outpatient treatment in a very small segment of the mentally ill population.
In other words, they force mental health treatment onto certain people.
But does forcing people into mental illness treatment actually help anyone? According to the Office of Justice Programs, yes, it does.
Assisted Outpatient Treatment (AOT)
Assisted outpatient treatment is implemented differently in different states, but 44 states have similar laws although few do much to implement them. AOT programs target adults who:
Have a serious mental illness like bipolar disorder or schizophrenia
Have a history of treatment noncompliance which has been a significant factor in either hospitalizations or incarcerations or has resulted in serious threats of violence against the self or others
Are unlikely to survive in the community without supervision
AOT must be shown as the least restrictive alternative and some individuals sign voluntary treatment agreements in lieu of AOT. AOT can't last more than 6 months without renewal.
AOT involves multiple kinds of treatment such as group therapy and cognitive behavioral therapy but this program can't force a person to take medication.
Does Assisted Outpatient Treatment Work?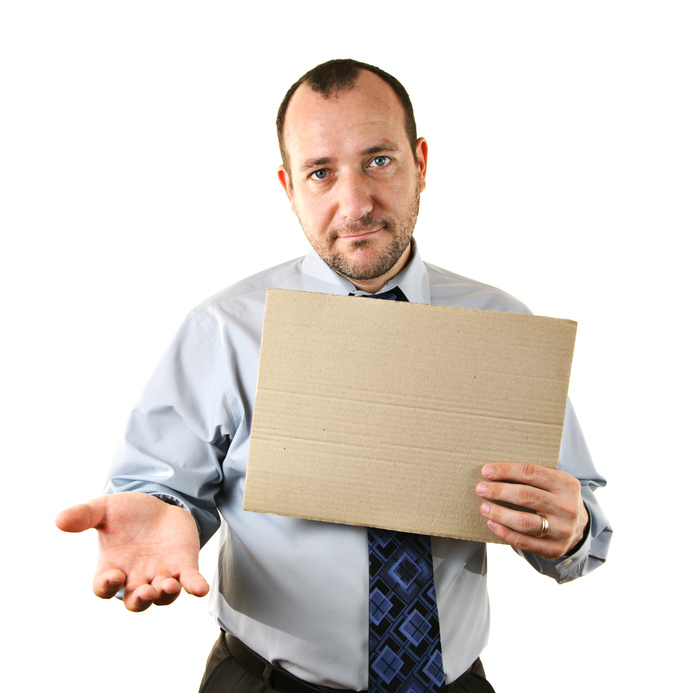 Well, it depends on how you defined "work." In the case of the Office of Justice Programs, they are concerned with the program decreasing violent behavior and arrests; and in their mind, yes, AOT works. AOT has been shown in multiple studies to reduce arrests and violent behavior by more than 50% during the AOT period. Studies vary on the numbers, but it appears that AOT does make a significant impact in this regard.
AOT has also been shown to reduce homelessness and other key challenges faced by those with a serious mental illness. Moreover, AOT actually saves states money by reducing jail time and hospitalizations for participants. In one study for every $1.00 invested the state saved $1.81.
Is Assisted Outpatient Treatment Good for Patients?
Admittedly, I have never been forced into a mental hospital or into treatment. Nor have I ever been incarcerated. So I am not in the group of people that these laws target.
But yes, I think AOT is good for patients.
I respect a person's right to choose not to have treatment if they so desire. The US is a free country and everyone has that right.
But I also understand that not everyone can make the best choices for themselves, particularly when seriously ill. I talk to people every day who talk about destroying their lives before they decided to get treatment and only found any sense of security and safety after treatment. I talk to people every day who wish they could have had treatment sooner. I talk to people every day who readily admit that they had no idea what they were doing or the choices they were making before treatment.
And I daresay that people living on the street and moving from incarcerations to hospitalizations probably aren't making the best choices for themselves.
So while I would prefer that everyone be left to make their own treatment decisions I believe that reductions in homelessness and violence show that AOT does work in a targeted population. And it's hard to argue that leaving these people to hospitals and jails would actually make their lives better even if it does mean a form of forced treatment.
You can find Natasha Tracy on Facebook or GooglePlus or @Natasha_Tracy on Twitter.
APA Reference
Tracy, N. (2012, March 29). Does Assisted Outpatient Treatment (AOT) Work?, HealthyPlace. Retrieved on 2023, December 5 from https://www.healthyplace.com/blogs/breakingbipolar/2012/03/does-assisted-outpatient-treatment-aot-work
Author: Natasha Tracy
My wife was diagnosed with breast cancer and she is denying to received any kind of treatment, her health is getting worse and worse to the point of 80 % of the time is in bed. She say that God is going to heal her, but couple times I have to rush to the hospital with severe pain. Is a very frustrating situation, what I can do?
There is a large body of research on the question you ask, "Is Assisted Outpatient Treatment Good for Patients". The answer is "yes". AOT is a less restrictive than it's alternative: involuntary commitment or incarceration. The research shows that 80% of those who experienced AOT said it helped them get well and stay well. You can see the research on this question here:http://mentalillnesspolicy.org/aot/consumers-like-aot.html
Hi Anne,
Best part of my job is making people look at issues a little differently. Thanks so much for your comment.
- Natasha Tracy
As an Existential therapist in training, when I read the first few paragraphs of this blog I assumed I would judge AOT to be a violation of rights. But as I read on you brought up some really good points and my thoughts were called to my ethical responsibility not only to my client, but to the protection of others. And if AOT can keep individuals with mental illnesses out of jail, where they often don't receive the mental health services they need and are potential victims of abuse, then I think this program can do some real good.
Leave a reply