To Hide or Not to Hide Self-Harm Scars
For a long time I didn't wear sandals. No, not because I don't like them or because my toes have an aversion to open air but because of the scars on my ankles – that's where I used to cut. My ankles looked like there were pink, wriggly worms embedded in them.
And I was scared that everyone would see them and know what happened, know what I did.
I figured people would take one look at me (zero in on my ankles for some reason) and then judge me as being a freak and a lunatic and I would be ostracized from normal, human interaction.
That was a bit of an overreaction on my part driven by the shame of self-harming in the first place. I've gotten over it.
Self-Harm
Self-harm is not rare, weird or freaky. In the US it's estimated that one out of every 200 girls between 13 and 19 years old cut themselves regularly. And, much worse, a study in the British Medical Journal estimated that 13 percent of 15 and 16-year-olds injure themselves on purpose (this would include all forms of self-injury).
So while people can't agree on the number of people who self-injure, what we can agree on is it isn't rare.
And make no mistake, there are plenty of adults who self-harm, it is not a problem restricted to teenagers alone.
Hiding Self-Harm
And, of course, the vast majority of people who seriously harm themselves are keeping it secret. It's the kind of behavior that flourishes in the dark.
Hiding Self-Harm Scars
But even once the self-harm stops, you're stuck with the scars forever. Sure, the mental ones can be worked out through blaming your mother (jk) but the physical ones are not that easy to get rid of.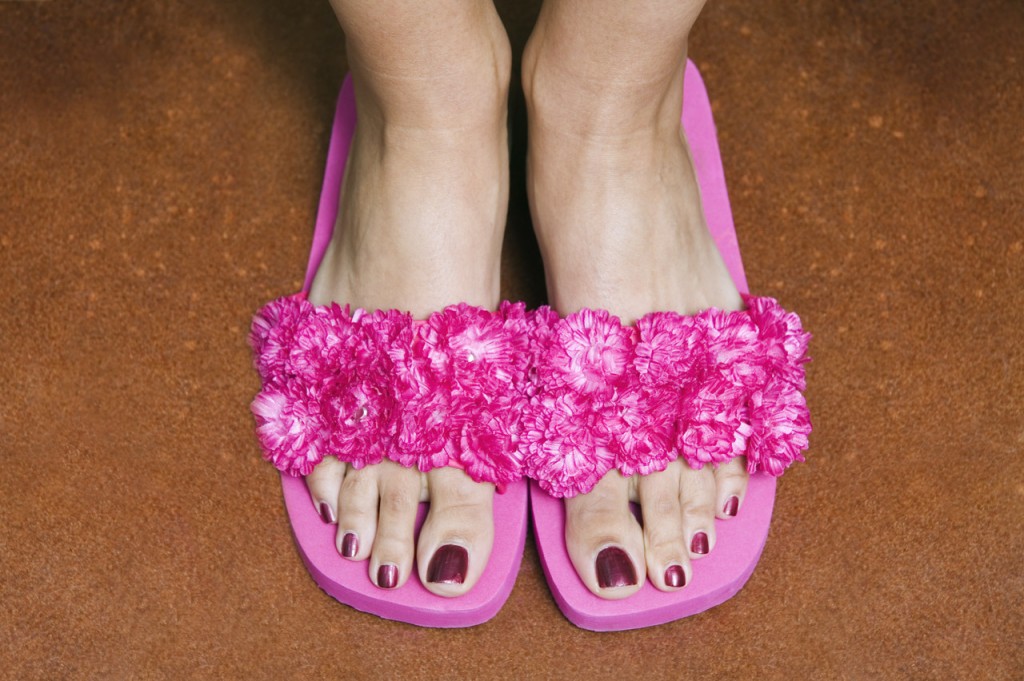 And honestly, I think it's perfectly reasonable to want to hide them. This is a self-protection mechanism. No one wants to put themselves out there for the world to judge particularly if they feel ashamed of their own actions.
And this, I think, can be a very good instinct. When you're not feeling strong it's not the right time to possibly put yourself in harm's way, in the way of people who would judge you and not understand. It's OK to want to protect yourself from that.
But it's also OK to stand up and say yes, this is something that I did, and I'm OK with it. It's also OK to stand up and realize that whatever small minds would judge you simply are ignorant. It's OK to stand up and say, it's hot out, I'm wearing sandals. Damnit.
Now I'm not saying that it's always the best ideas to show off scars, for example, in the boardroom, you might want to cover up, but I am saying there is nothing to be ashamed of. We all have a past and even a present and we all have scars from what has happened and what we've done. The only difference between someone with self-injury scars and someone without is the visibility of the scars.
You can find Natasha Tracy on Facebook or GooglePlus or @Natasha_Tracy on Twitter.
APA Reference
Tracy, N. (2012, March 26). To Hide or Not to Hide Self-Harm Scars, HealthyPlace. Retrieved on 2019, July 15 from https://www.healthyplace.com/blogs/breakingbipolar/2012/03/to-hide-or-not-to-hide-self-harm-scars
Author: Natasha Tracy
i compleatley agree with you. its not all females that self harm, and more pepole need to realise that too <3
Leave a reply