What Are You, Bipolar? Mental Illness as a Weapon - Video
I've discussed how I like to use the word "crazy" and don't find it derogatory. Us crazies, we have to stick together, I might say. I've also said that people can use any word to hurt you. Don't tell me you're a secretary.
But some people use a mental illness diagnosis as a weapon. Some people insult and abuse with the facts of illness and treatment.
Verbal Abuse and Insults About Bipolar Disorder
EVERY time my husband and I have a disagreement or argument, he starts calling me, "Bipolar", and saying things like, "Have you taken your medication today"? Or "Have you stopped taking your medication?" In other words, this is the reason, (and only reason) that we have any kind of disagreement, or argument. Everything that I say, or do, that is not something he agrees with, he starts saying hurtful things like that. He calls me "Bipolar" every time he gets angry with me.
I don't generally like to use words like abuse, but to me, that's verbal abuse plain and simple. Just as if he were using his fists, he's hitting Linda with words he know will hurt her. This is never acceptable.
Using Mental Illness as a Weapon Video
More on Verbal Abuse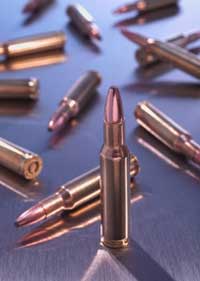 For more, check out Verbal Abuse in Relationships, a blog by Kellie Holly here at HealthyPlace.
No one deserves to have their mental illness used against them.
You can find Natasha Tracy on Facebook or @Natasha_Tracy on Twitter.
APA Reference
Tracy, N. (2011, June 29). What Are You, Bipolar? Mental Illness as a Weapon - Video, HealthyPlace. Retrieved on 2019, June 24 from https://www.healthyplace.com/blogs/breakingbipolar/2011/06/what-are-you-bipolar-mental-illness-as-a-weapon-video
Author: Natasha Tracy
Hi Broken Hearted,

I'm so sorry you're in that situation. It's without-a-doubt abusive. You need to get help to get out of that relationship.

I highly recommend you look at our resources and hotlines page here: https://www.healthyplace.com/other-info/resources/mental-health-hotline-numbers-and-referral-resources

Specifically, please call these people: National Domestic Violence Hotline -- 800-799-7233

Also, we have a blog on verbal abuse and it talks about some of the issues you are facing. You can find it here: https://www.healthyplace.com/blogs/verbalabuseinrelationships

Please get away from this person. You don't deserve that pain.

- Natasha Tracy
hi I m not bipolar .but my wife xhristina and ministry woman of her church.we don't go to the same church. Sometimes I try to conversation to her as a deaf man and she's hearing .she started to be so mean when it come to a calm conversation and I go at her likely what's with you why are you being so emotion up .you has no problems being on the phobe for three hours with friends and your bishop. So I get really puss with her because continue to do it as often .and I go likely why everytimees I try to make a conversations with you it end up in a horrible way .why are you acting this kind of way we just talking and why are you being so selfishness when it come to talking .all of a sudden I trying to tell her who she's has be come and what I don't accept from her as a husband she keep deny them and throw it back at me that im the problem and never notice that she's the problems .she think she s prefect fine because she s a ministry Christian woman and all of a sudden she call me a bipolar which I never hear in my married since one year and 2 month .I was shock tosee what she called me and I said to her serious you're calling ne that words wow unbelievable. so I said okay but to worried. you won't see me speaking to you or sleep next to you .so what I m about to do now is saving up a litt funds and get move out if out house with out she knowing it just walk out and leave a notice end of story .apologies won't bring us back I don't need that heavy strong words to insult me on purposes nah I ain't accept that BS .I will forgive. But nah I ain't accept.you tell me how in the world a ministry Christian woman.would say much a heavy strong awful we bow lord have mercy .that's horrible .so for me to be with her no way.so ladies out there think hard about yourself and your life!!!god bless!!
Leave a reply