Biological Evidence for Depression – Proof Mental Illness Exists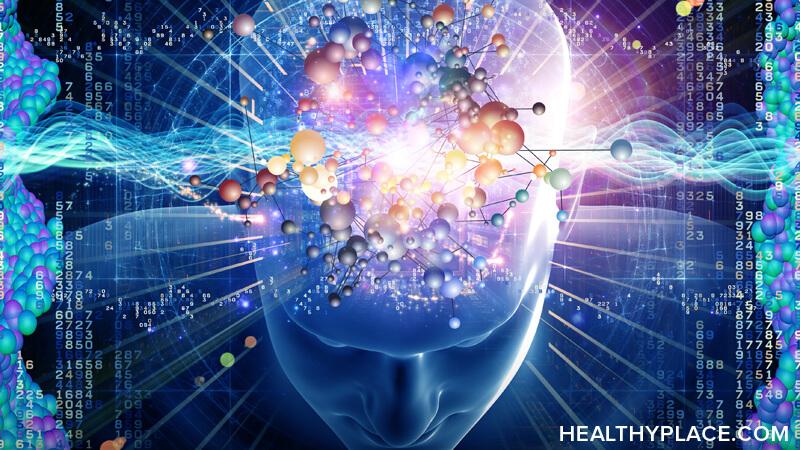 In my last article on the biological evidence for depression I discussed evidence in genes, hormones, monoamines (like serotonin) and neuroimaging. Today I'll finish off the research areas for the biological evidence of depression and suggest what I think all this biological evidence means.
Brain Shrinkage in Depression
As mentioned, it has been consistently shown brain volume loss is seen in those with untreated major depressive disorder (MDD) and antidepressants stop (and may reverse) this volume loss. It is thought this brain volume loss may make people more sensitive to stress and increase the likelihood of future depressions.
It is not known why the volume loss occurs as there is no way to study the suspected processes in a living brain. However, very early research suggests brain derived neurotrophic factor (BDNF) – one of the most active substances to promote neuron growth (neurogenesis) – may be decreased in depression and increase with antidepressant treatment.
Neurotransmission and Depression
Dysfunction in the glutamate system, key for neurotransmission, learning, and memory, has been found in those with MDD. Inhibitors in glutamate release have shown antidepressant properties. Neurotransmission is an extremely challenging area of study and it's likely currently known drugs don't target specific dysfunction adequately.
Circadian Rhythms and Depression
Sleep-wake patterns are often problematic in those with depression and it has been shown that manipulation of the sleep-wake cycle (circadian rhythm) can produce antidepressant effects. However, the genetic and biological reasons for this dysfunction and effect are unknown.
What Does this Biological Evidence Mean?
Biological evidence for depression means two things for those fighting the notion mental illness isn't real:
Depression, as a biological disease, exists
Treatment for the disease has corrective, biological effects
Yes, neurology is a science. Yes, psychiatry is a science. No, they aren't just coming up with random chemicals to put into bottles.
Biological Evidence has Limitations
All this evidence shows while we do have biological indicators of depression, many in fact, we are unable to personalize a treatment for an individual's biology.
Right now "depression" is a disease with essentially two treatable categories – unipolar or bipolar. These are useful distinctions in terms of treatment but are inadequate in terms of biology. It is clear to me that the human brain is far too complex to make only this single distinction.
I think many things can go wrong in the brain and lead to the symptoms of depression, but we aren't diagnostically sophisticated enough to pinpoint an individual brain's problem and give an individual treatment.
And while we do know many things about the biology of depression there are still so many things we don't know. It's clear that we can detect system dysregulation, but it's likely only a part of that system is actually broken and we aren't able to pinpoint that part. We don't even have a name for that part yet.
Depression is real. Treatment works.
While I, and I think any researcher or doctor, would admit we're miles away from complete understanding, what we do know grows by leaps and bounds each year. Much of what's in this article couldn't have been written 10 years ago.
And while what we do not know may outweigh what we do know, we do know this: depression is real and treatment works.
Notes on Information Source
This information is a concise synopsis of "Pathophysiology of Depression: Do We Have Any Solid Evidence of Interest to Clinicians?" by Gregor Hasler at the Psychiatric University Hospital, University of Berne, Switzerland. Published: World Psychiatry. 2010 October; 9(3): 155–161.
Handy table of clinically relevant neurobiological hypotheses of MDD with their strengths and weaknesses.
Natasha Tracy is a mental health writer. You can find Natasha Tracy on Facebook or @Natasha_Tracy on Twitter.
Author: Natasha Tracy