Biological Evidence for Depression - Mental Illness Exists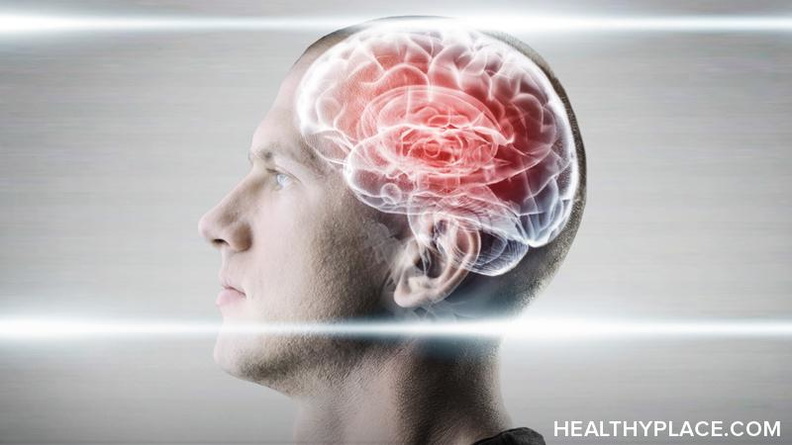 Common messages spread by certain special interest groups are that "mental illness doesn't exist" and "there is no biological evidence for mental illness." It's not surprising I take great exception with these claims. So do most doctors.
But the brain is an extremely complex organ and refuting the above notions is hard. It's not a two-word response. So, I'm going to attempt to give a two-part overview, in plain English, of some of the research around the biology of major depressive disorder according to a meta-analysis done in 2010 (see below).
There are several promising areas in the research of the "pathophysiology" (the physical changes stemming from a disease) of major depressive disorder (MDD), all with strengths and weaknesses.
Depression, Genes, and Stress
Studies consistently show genetic factors affect 30% - 40% of cases of MDD. The other 60% - 70% of cases are closely linked to stressors both in the present and in childhood. A wide array of genes have been found to be associated with MDD.
[Note: the Mayo Clinic now offers a gene test to assess how your body would react to particular antidepressants.]
Depression and Stress Hormones
Elevated levels of cortisol (a stress hormone) are associated with times of stress. Cortisol levels typically decrease to normal levels once the stress has passed, however, in depressed patients, cortisol levels appear to be permanently elevated. Elevated cortisol is more prominent in those with childhood trauma.
[Note: cortisol levels have been linked to other mental illnesses such as anxiety and PTSD as well.]
Cortisol can be measured in saliva and elevated cortisol levels are almost exclusively found in patients with severe and psychotic depression. The corticotropin-releasing hormone (which stimulates cortisol release, among other things) has been repeatedly shown to play a major role in depression (and other diseases).
Serotonin, Dopamine, and Noradrenaline (Monoamines)
Monoamines like serotonin, dopamine and noradrenaline have been widely studied and almost everything that increases the concentration of monoamines has been shown to have antidepressant effects.
While reduced central serotonin has been associated with "mood congruent memory bias, altered reward-related behaviors, and disruption of inhibitory affective processing," testing of serotonin levels in people with MDD shows inconsistent results.
Research is increasingly showing the role of dopamine in MDD. Dopamine levels are consistently low in depressed patients and experimentally reducing dopamine levels is associated with an inability to feel pleasure and decreased performance on a reward-driven task in those with an increased risk of depression.
It is thought the monoamine effects seen are likely downstream effects of the primary abnormality, which is unknown. New drugs that affect dopamine appear to have promising antidepressant uses, particularly in hard-to-treat depression.
[Note: some dopamine altering drugs are on the market but are often not covered for mood disorders due to lack of FDA-approval in those disorders.]
Neuroimaging of Depression
Because of the cost of neuroimaging studies, only small-scale study data is available and most studies don't have overlapping results due to subjects and neuroimaging methods selected.
However, structural abnormalities and decreased brain volumes have consistently been found in several areas of the brain of those with MDD. Brain volume in those with untreated depression decreases with the length of the depression.
At this time, the volume loss cannot be explained but can be stopped or possibly reversed with treatment. (Many mental illness treatments have been shown to promote neuron growth, neurogenesis.)
Biological Evidence for Depression - Part Two Next Week
Next week I will discuss the three remaining biological depression areas of research and bring together what this information means.
Notes on Information Source
This information is a concise synopsis of "Pathophysiology of Depression: Do We Have Any Solid Evidence of Interest to Clinicians?" by Gregor Hasler at the Psychiatric University Hospital, University of Berne, Switzerland. Published: World Psychiatry. 2010 October; 9(3): 155–161.
Hasler has published in a number of reputable journals. I believe this work was completed without outside funding, but I can't find any information confirming that.

Yes, I have massively condensed this article and explained it in plain English, so for all the details, refer directly to the article.
Commenting
Comments are welcomed as always; however, please be aware comment moderation has become stricter. Comments that are not on topic or that disparage others will not be allowed. Thank-you for your cooperation
You can find Natasha Tracy on Facebook or GooglePlus or @Natasha_Tracy on Twitter or at the Bipolar Burble, her blog.
APA Reference
Tracy, N. (2011, April 7). Biological Evidence for Depression - Mental Illness Exists, HealthyPlace. Retrieved on 2019, July 21 from https://www.healthyplace.com/blogs/breakingbipolar/2011/04/biological-evidence-for-depression-mental-illness-exists
Author: Natasha Tracy