Internalizing Fear and Hatred of Mental Illness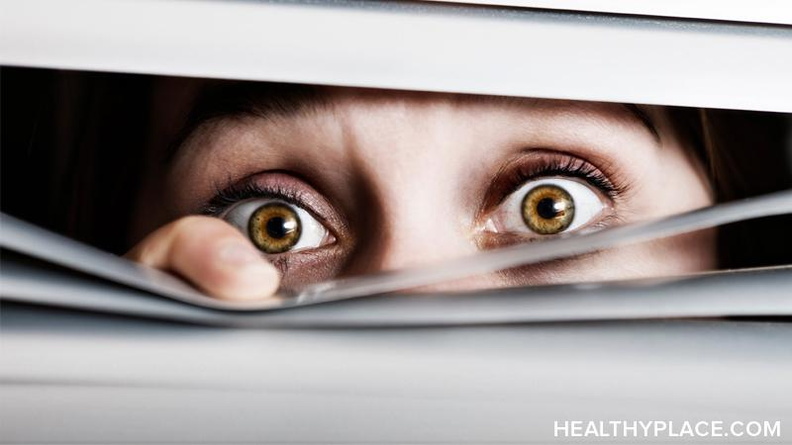 I grew up in a small town where there was no diversity of any sort, in beliefs or otherwise. And one of the things an outspoken group really didn't like was gay people. This group lodged a major war to ensure that anything ever mentioning homosexuality was banned from my high school.
I thought these people were idiots. So I fought them. I wasn't about to let some closed-minded, ignorant people marginalize others based on their sexuality. I went to their rallies and spoke against them. I wrote stories for our paper.
And then, sometime around age 17 I figured out I was bisexual. So I jumped into a closet for a few years.
Internalized Fear, Prejudice and Stigma
What had happened to me was that I had internalized the hatred from all these other people. I knew they were wrong and I fought against them, but their rhetoric was so prolific and convincing that some tiny voice in my head believed it myself. This is not uncommon in homosexuality and it's not uncommon in mental illness either.
Negative Images of Mental Illness Are Pervasive
As the comments to my last post on talking about mental illness prove, people still don't want to tell others that they have a mental illness due to the stigma associated with it. I don't blame them. Not at all. They are protecting themselves from the hatred and ignorance of others. It's self-preservation.
But here's the thing, are we really scared of their ignorance and hate or deep down inside is there a little voice inside of us saying that we're "bad" and "scary" because we're mentally ill.
Internalizing Hatred
I hate that I'm bipolar. I don't think this is an uncommon feeling. I think most people would pick being not-bipolar over being bipolar. It's OK. I also don't care for the fact that I was born without depth perception, but whatchagonna do?
But I have, on many occasions, hated myself because I'm bipolar. Not the best way of handling it given that it's biological and something I can't change.
But I have to wonder, if I lived in a world where people didn't consider being mentally ill any different from having any other kind of illness, would I have those moments of self-hatred?
Depression Makes You Hate Yourself
Of course, a symptom of depression is self-hatred. It comes with the package. You can hate yourself for your eyes, or your nose, or your job, or anything; and it just happens to be very easy to hate yourself for the illness that is making you hate yourself. It's got a high convenience factor.
I know that I don't really hate myself for being bipolar. I know I don't really hate myself for any real reason at all. I know it's the disease. I know that.
Giving in to Stigma is Giving a Part of Yourself Away
But I have to think that every time someone with a mental illness hides their mental illness in the dark and refuses to tell anyone or talk about it, the ignorant people win a little. They've successfully made you believe you have to hide, when you shouldn't have to.
I know that it's impractical to run around telling people you have a mental illness. On many, many levels that isn't a good idea. Choosing the people that you tell is important.
But on the other hand I think it's important that we stand up against the people that hate us. On some level we need to say that we know there's nothing wrong with us, we're not bad, we're not less, we're not scary, we're not violent and we're not dangerous.
Because on some level, their blind ignorance seeps in. And we just can't let that happen.
You can find Natasha Tracy on Facebook or @Natasha_Tracy on Twitter.
APA Reference
Tracy, N. (2011, January 24). Internalizing Fear and Hatred of Mental Illness, HealthyPlace. Retrieved on 2019, July 21 from https://www.healthyplace.com/blogs/breakingbipolar/2011/01/internalizing-fear-and-hatred-of-mental-illness
Author: Natasha Tracy