PTSD Treatments: PTSD Therapy, PTSD Medications Can Help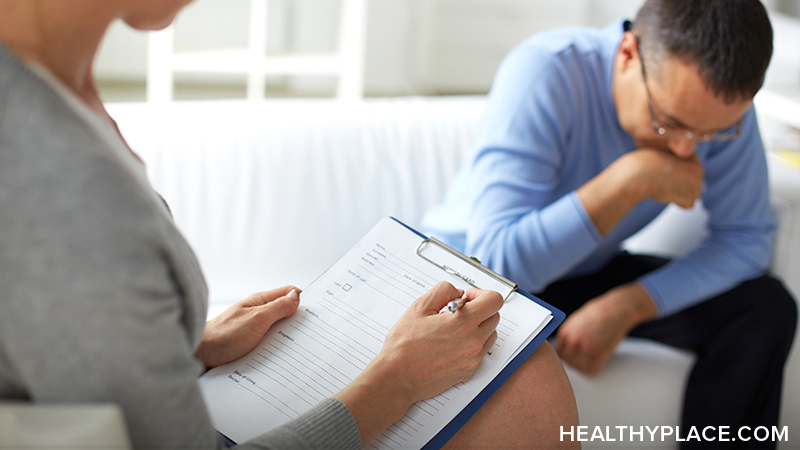 PTSD treatments that have been scientifically validated can be very helpful in reducing and/or alleviating the symptoms of posttraumatic stress disorder (PTSD). PTSD therapy and PTSD medications are effective treatments for those experiencing this severe anxiety disorder, developed after a traumatic event. For PTSD treatment, these techniques are usually combined for the best outcome.
Because many psychiatric illnesses commonly occur alongside posttraumatic stress disorder, they may also need treatment. Many people with PTSD also have issues with substance abuse (drug addiction information); in these cases, substance abuse should be treated before the PTSD. In the cases where depression occurs with posttraumatic stress disorder, PTSD treatment should be the priority, as PTSD has a different biology and response than depression.1
Posttraumatic stress disorder can occur at any age and can be caused by any event or situation the person perceives as traumatic. About 7% - 10% of Americans will experience posttraumatic stress disorder (PTSD) at some point in their lives, even as children (PTSD in Children: Symptoms, Causes, Effects, Treatments).
PTSD Therapy
Several types of PTSD Therapy are used in the treatment of PTSD. The two primary PTSD therapies are:
Cognitive behavioral therapy (CBT) for PTSD focuses on recognizing thought patterns and then ascertaining and addressing faulty patterns. For example, faulty thought patterns may be causing the individual to inaccurately assess the danger of a situation and thus react to a level of danger that isn't present. CBT is often used in conjunction with exposure therapy where the person with PTSD is gradually exposed to the feared situation in a safe way. Over time, exposure therapy for posttraumatic stress disorder allows the person to withstand and adjust to the feared stimuli.2
EMDR therapy for posttraumatic stress disorder (PTSD) is a technique that combines exposure and other therapeutic approaches with a series of guided eye movements. This PTSD therapy is designed to stimulate the brain's information-processing mechanisms in an effort to reprocess the traumatic memories so they can be integrated into the psyche without the associated anxiety.
Other therapy techniques used in PTSD treatment include:
Family therapy
Play therapy
Art therapy
Relaxation exercises
Hypnosis
Individual talk therapy – particularly for those with trauma from abuse or from childhood
Anxiety management
PTSD Medications
Posttraumatic stress disorder (PTSD) medications can often be used to alleviate the physical symptoms of PTSD enough so that PTSD therapy has a chance to work. Several types of PTSD medications are available, although not all are Food and Drug Administration (FDA)-approved in the treatment of post-traumatic stress disorder.
Medications for PTSD include:
Novel pilot studies also suggest that Prazosin (Minipress, an alpha-1 receptor agonist) or Clonidine (Catapres, Catapres-TTS, Duraclon, an antiadrenergic agent) may also be helpful in treating posttraumatic stress disorder (PTSD).
APA Reference
Tracy, N. (2021, December 24). PTSD Treatments: PTSD Therapy, PTSD Medications Can Help, HealthyPlace. Retrieved on 2023, December 11 from https://www.healthyplace.com/ptsd-and-stress-disorders/ptsd/ptsd-treatments-ptsd-therapy-ptsd-medications-can-help
Last Updated: February 1, 2022