PTSD Help: PTSD Support Groups Can Help PTSD Recovery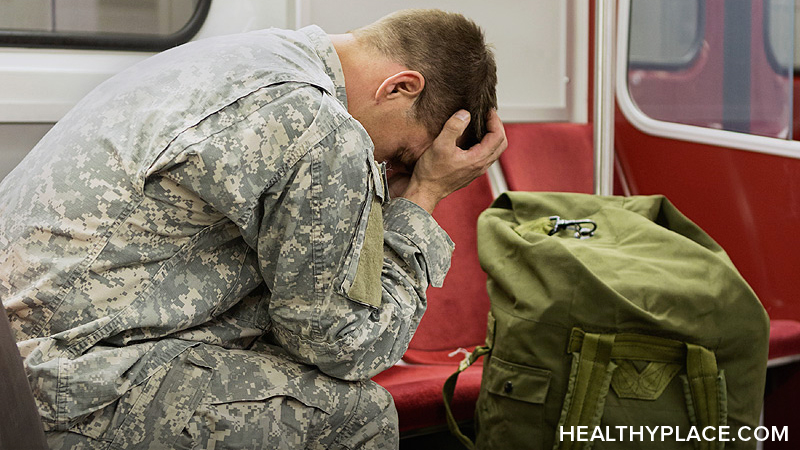 In addition to PTSD medications and therapy, posttraumatic stress disorder (PTSD) help can come in the form of community resources and PTSD support groups. Family members of those with PTSD may also benefit from these PTSD recovery resources.
Many people feel alone with their PTSD or other types of anxiety disorders, and part of PTSD recovery often includes understanding that many people are suffering in the same ways as you. Millions of people are living with posttraumatic stress disorder and many of them help each other every day. Feeling connected with a group of people who truly understand what it is to suffer from PTSD can be a powerful form of PTSD help.
Veterans have additional post-traumatic stress disorder help available through Veteran's Affairs (the VA) and other veteran groups. Veteran PTSD support groups can be particularly useful for those suffering from military-service-related PTSD, as veterans may feel like those who have not served do not truly understand what they are feeling. The National Center for PTSD, created by the VA, is another option for military personnel and civilians needing PTSD help.
In-Person PTSD Help
In-person PTSD help can be received from anyone in the life of a person suffering from PTSD. You may find it through:
Friends and family
Faith leaders and groups
Community organizations
Outpatient programs
Veteran's Affairs medical centers – all offer PTSD treatment
Veteran organizations (in the case of those having served in the military)
Formal PTSD recovery groups are also available. Some of these groups are dedicated to PTSD recovery and others focus on anxiety disorders in general. Find posttraumatic stress disorder support groups and help through:
PTSD Support Groups Online
In-person PTSD help may not be available everywhere and some people may not feel comfortable seeking in-person help; this is where online help comes in. PTSD recovery information and posttraumatic stress disorder support groups are plentiful online.
You can find online posttraumatic stress disorder help and support through:
APA Reference
Tracy, N. (2021, December 17). PTSD Help: PTSD Support Groups Can Help PTSD Recovery, HealthyPlace. Retrieved on 2023, September 29 from https://www.healthyplace.com/ptsd-and-stress-disorders/ptsd/ptsd-help-ptsd-support-groups-can-help-ptsd-recovery
Last Updated: February 1, 2022