What is ASMR, and Can It Help Your Mental Health?
Here's what's happening on the HealthyPlace site this week:
---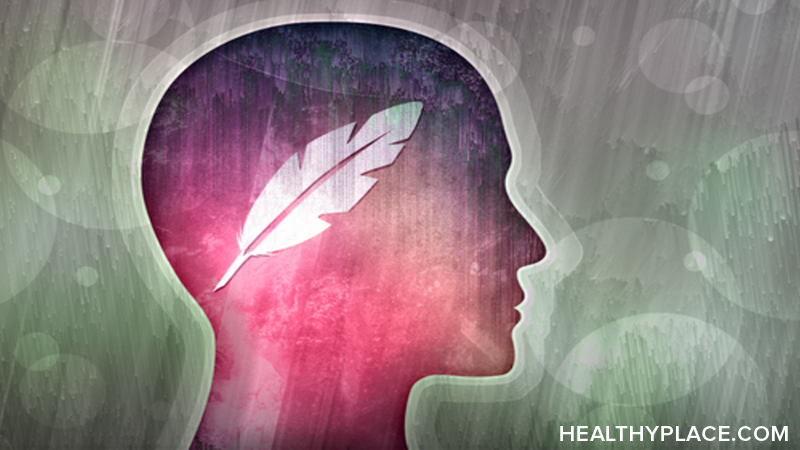 What is ASMR, and Can It Help Your Mental Health?
ASMR is a practice that supposedly offers mental health benefits or simple pleasure. Some people find it relaxing and helpful to their wellbeing. Others find it disturbing and tension-inducing. So what is this trendy practice called ASMR?
ASMR stands for Autonomous Sensory Meridian Response. It's not as official as it sounds. When the activity began around 2010, it needed a name. To be credible, it needed a name that sounded scientific, and ASMR was created.
The practice is a relaxation technique that uses subtle sounds to stimulate a tingling sensation on the head or neck. Some call it a "brain massage." People listen to specific sounds, often on YouTube (watch one), that are designed to elicit that pleasurable, tingling sensation. Sounds are called triggers, which differ from person to person.
ASMR is said to benefit mental health by reducing:
Stress
Anxiety
Depression
Insomnia
Chronic pain
Whether ASMR truly increases and improves mental health has yet to be determined. It's piqued the interests of scientists who want to know if ASMR affects the brain, what the effects are, and how they occur. Currently, researchers are skeptical, but studies are underway to determine if ASMR is a legitimate mental health practice. For now, it's a practice that can be done if you enjoy it, but it shouldn't replace other mental health treatments.
Sources;
Copeland, L. (2017). How researchers are beginning to gently probe the science behind ASMR.
Smithsonian.com. Retrieved February 2019 from https://www.smithsonianmag.com/science-nature/researchers-begin-gently-probe-science-behind-asmr-180962550/    
Maxouris, C. (2019). ASMR has been around for almost a decade, but you probably hadn't heard of it
before this superbowl ad. CNN. Retrieved February 2019 from
https://www.cnn.com/2019/02/04/us/asmr-super-bowl-trnd/index.html   
Related Articles Dealing with Mental Health Techniques
Your Thoughts
Today's Question: What technique or activity helps you reduce your mental health symptoms and feel better? We invite you to participate by sharing your thoughts, experiences, and knowledge on the HealthyPlace Facebook page.
From the HealthyPlace Mental Health Blogs
On all our blogs, your comments and observations are welcomed.
Feel free to share your thoughts and comments at the bottom of any blog post. And visit the mental health blogs homepage for the latest posts.
------------------------------------------------------------------
From HealthyPlace YouTube Channel
I'm Hannah. I Have Bipolar 2
Bipolar Disorder and Self-Stigma: What is It?
You know what's worse than bipolar stigma? Bipolar and self-stigma, where we tear ourselves down. (Watch Hannah and subscribe to the HealthyPlace YouTube channel for more great mental health videos.)
------------------------------------------------------------------
Most Popular HealthyPlace Articles Shared by Facebook Fans
Here are the top 3 mental health articles HealthyPlace Facebook fans are recommending you read:
If you're not already, I hope you'll join us/like us on Facebook too. There are a lot of wonderful, supportive people there.
------------------------------------------------------------------
Mental Health Quote
"I felt so much that I started to feel nothing."
Read more depression quotes.
------------------------------------------------------------------
That's it for now. If you know of anyone who can benefit from this newsletter or the HealthyPlace.com site, I hope you'll pass this onto them. You can also share the newsletter on any social network (like facebook or stumbleupon) you belong to by clicking the links below. For updates throughout the week, follow HealthyPlace on Twitter or become a fan of HealthyPlace on Facebook. Also, check out HealthyPlace on Instagram, YouTube and Pinterest, where you can share your mental health pins on our Share Your Mental Health Experiences board.
APA Reference
Peterson, T. (2019, February 11). What is ASMR, and Can It Help Your Mental Health?, HealthyPlace. Retrieved on 2023, December 8 from https://www.healthyplace.com/other-info/mental-health-newsletter/what-is-asmr-and-can-it-help-your-mental-health
Last Updated: February 12, 2019