Sharing My Life with Bipolar Disorder on Social Media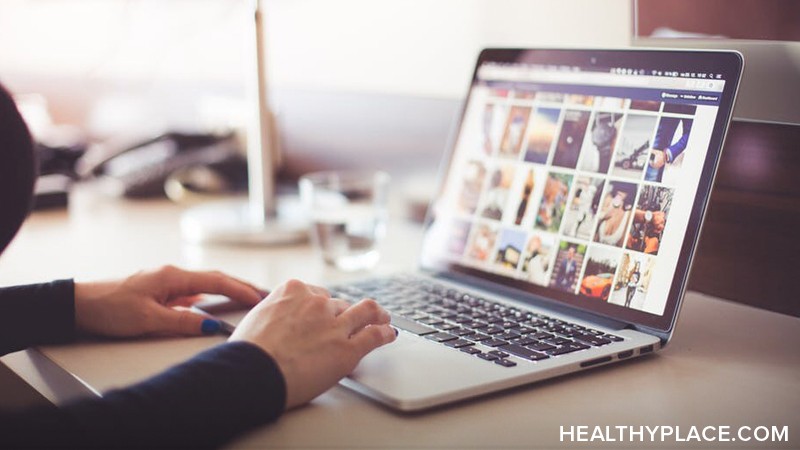 Sharing my life with bipolar 2 disorder on social media did not cross my mind until I enrolled in college for the last time, thankfully. At this point, my role as a mental health advocate had taken a back seat.
At the start of my junior year, I decided to pursue a career in media communication. The more knowledge I gained about the impact of social media on society, the more clear my path became. I wanted to become a mental health advocate.
The Process of Coming Out Bipolar 2 on Social Media
I started looking at my social media as a communication tool, trying to find what users were interested in outside of fashion blogs, makeup tutorials, selfies and celebrity Instagram accounts. I realized that social media was becoming a platform for movements and storytelling.
The body image movement is what caught my attention. People and professional models posting pictures of themselves barely clothed; showing off their stretch marks and cellulite with pride. These images received incredible responses that inspired me, especially being that I struggled with an eating disorder at a young age. It relayed two powerful messages:
It's okay to acknowledge our insecurities.
Accepting our authentic self leads to higher self-esteem.
Suddenly, all the pieces of the puzzle came together in my head and I said to myself, "This is what I am meant to do!"
On social media, I could share my life with bipolar 2 disorder in an authentic way. Social media allowed me to be the advocate I needed when I was at my lowest. An advocate that threw bright paint across the white walls that isolate us. An advocate who was not only okay with being different but preferred it. An advocate that gave power back to those of us living with a mental health condition.
It took over a year to organize my ideas and create an outline of how I was going to utilize social media to spread awareness about mental health and share my life with bipolar 2 disorder.
My Advice to People Who Want to Talk About Bipolar Disorder on Social Media
Talking about mental health and sharing personal stories will be more common someday, but unfortunately, in present-day society, we still have to be careful. I was aware that the minute I hit the "share" button on my Instagram, Facebook and Twitter pages, that bipolar stigma existed and there were potential long-term consequences.
My advice to people who want to talk about bipolar on social media is to start by
commenting on other blogs or social media accounts discussing mental health.
spend time researching individuals who are public, past and present.
organize your story and ideas with a long-term objective of what you want to accomplish.
My journey began four years ago organizing file cabinets as a volunteer for the local NAMI office. I encourage people to share their story with me through response videos, guest posts, and comments. These types of platforms are the perfect place for us to build confidence about our mental health condition as a community.
APA Reference
Blum, H. (2017, September 19). Sharing My Life with Bipolar Disorder on Social Media, HealthyPlace. Retrieved on 2023, December 1 from https://www.healthyplace.com/living-with-bipolar-blog/sharing-my-life-with-bipolar-disorder-on-social-media
Author: Hannah Blum