What Is a Strengths-Based Approach to Mental Health?
Here's what's happening on the HealthyPlace site this week:
---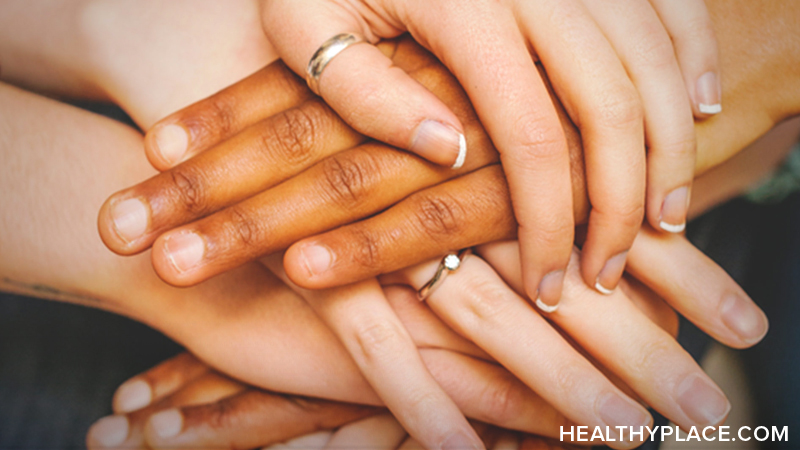 What is a Strengths-Based Approach to Mental Health?
You are not your mental illness, nor does your illness define who you are and how you live your life. A strengths-based approach to mental health recognizes and embraces these facts.
"Strengths" is a concept that encompasses many aspects of who people are. Strengths include character traits, talents, and abilities. When you recognize, develop, and use them, you can take forward action and be who you are. You are empowered to live well in spite of mental illness and other challenges.
Therapists draw from a variety of theories and techniques to help people work past mental health challenges. Some are problem-oriented and seek to uncover what is wrong. Other mental health professionals, such as strengths-based counselors, aren't as concerned with the problem as they are with what is already working and what people have within them.
A strengths-based approach to mental health leans heavily toward exploring, developing, and using your traits and abilities to transcend problems; however, that doesn't mean that strengths-based therapy never explores problems. Therapy is rarely all-or-nothing but instead uses a wide range of approaches to help people heal. Strengths-based therapy just focuses more on things within you that already work.
Related Articles Dealing with Mental Health Therapy, Strengths
Your Thoughts
Today's Question: Do you prefer exploring what is wrong or focusing and building on what is already right inside of you and in your life? We invite you to participate by sharing your thoughts, experiences, and knowledge on the HealthyPlace Facebook page and on the HealthyPlace Google+ page.
From the HealthyPlace Mental Health Blogs
On all our blogs, your comments and observations are welcomed.
Feel free to share your thoughts and comments at the bottom of any blog post. And visit the mental health blogs homepage for the latest posts.
------------------------------------------------------------------
From HealthyPlace YouTube Channel
I'm Hannah. I Have Bipolar 2
How to Live Your Best Life with Bipolar Disorder
Yes, I have bipolar 2 disorder. And yes, it's challenging to live with it. But I'm always trying to stay positive and want to share three ways to live your best life with bipolar disorder vs just surviving. (Watch Hannah and subscribe to the HealthyPlace YouTube channel for more great mental health videos.)
------------------------------------------------------------------
Most Popular HealthyPlace Articles Shared by Facebook Fans
Here are the top 3 mental health articles HealthyPlace Facebook fans are recommending you read:
If you're not already, I hope you'll join us/like us on Facebook too. There are a lot of wonderful, supportive people there.
------------------------------------------------------------------
Mental Health Quote
"When someone with anxiety asks. "Do you love me?". "Are you sure?", don't get angry. We're trying hard, but sometimes we need reassurance. We feel like no one likes us sometimes. Deep down, we know it's silly, but that doesn't stop us. We're still learning. Be patient."
Read more anxiety quotes.
------------------------------------------------------------------
That's it for now. If you know of anyone who can benefit from this newsletter or the HealthyPlace.com site, I hope you'll pass this onto them. You can also share the newsletter on any social network (like facebook, stumbleupon, or google+) you belong to by clicking the links below. For updates throughout the week, circle HealthyPlace on Google+, follow HealthyPlace on Twitter or become a fan of HealthyPlace on Facebook. Also, check out HealthyPlace on Pinterest and share your mental health pins on our Share Your Mental Health Experiences board.
APA Reference
Peterson, T. (2018, November 19). What Is a Strengths-Based Approach to Mental Health?, HealthyPlace. Retrieved on 2023, September 30 from https://www.healthyplace.com/other-info/mental-health-newsletter/what-is-a-strengths-based-approach-to-mental-health
Last Updated: August 2, 2019