Using Your Strengths When You Feel Weak Improves Your Mood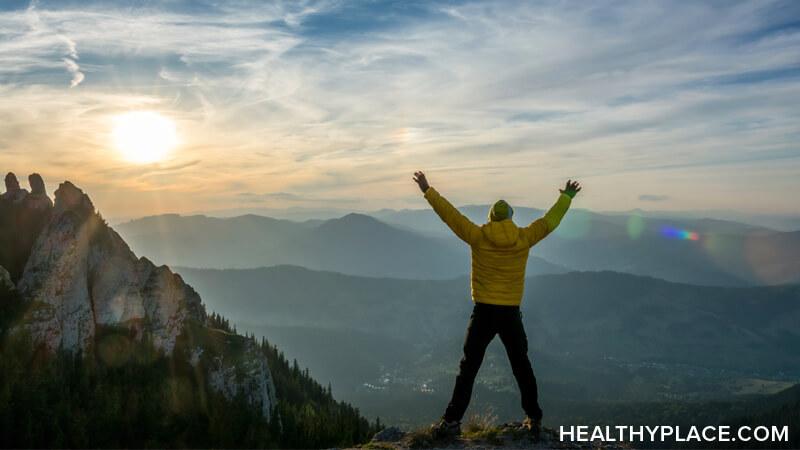 Using your strengths to feel better when you have depression isn't easy, but it's important. During a depressive episode, you have probably felt emotionally and/or physically weak. Feeling this way can drain your motivation and cause you to think that life will never get better. The good news is that it is possible to use your strengths when you feel you are at your weakest. The first step is acknowledging your strengths so that you can use them to your full capacity. Read this article for tips on how to remember and use your strengths when depression brings you down.
How to Make Using Your Strengths Easier When You're Depressed
Sometimes remembering and using your strengths requires taking a step back.
If it is currently difficult to find strength, it can be just as difficult to picture a positive future. Reflecting on the past can help us remember the good times. During these times, we have probably felt emotionally strong. It can be easier to remember what made us strong in the first place.
Starting something is always the hardest part.
When I started writing this blog, I felt weak. Getting the motivation to sit and write almost felt like a chore. But for my wellbeing, I knew that acknowledging and writing down my feelings was better than doing nothing at all.
Building emotional strength is like building physical strength. Without action, muscles atrophy. Just the same, emotions worsen. But the more you make an effort to use your strengths, even if it does not appear to amount to much, it is still progress. The more you use effort, the more it will add up.
It helps to confide in people who share your strengths.
Sometimes making an effort to do something requires a helping hand. I have reached out to friends who enjoy writing. I have shared my struggles with depression and motivation to write. Many of the people in whom I have confided have actually experienced the same problems in the past. Learning that they have overcome their setbacks reminded me that I can overcome mine as well.
Your loved ones can help you identify what your strengths are and how to use them.
Often times, you have probably been told that the only thing that matters is what you think of yourself. You may have grown up believing that it was bad to seek validation from others. But in hard times, it is okay to rely on loved ones' opinions about you. After all, people who have known you for a long time might see more of your strengths than you do. They can even suggest ways in which you can use your strengths. It might be worth asking them about activities you might excel at or groups you might enjoy. 
To learn more about the ways in which you can find and use your strengths, watch the video below.
APA Reference
Lueck, M. (2018, August 19). Using Your Strengths When You Feel Weak Improves Your Mood, HealthyPlace. Retrieved on 2023, September 28 from https://www.healthyplace.com/blogs/toughtimes/2018/8/using-your-strengths-when-you-feel-weak-improves-your-mood
Author: Martha Lueck
Yes! I absolutely love this!! It's amazing how empowering using our literal strength can be. Sometimes even doing the smallest (or biggest) physical things can be so uplifting and sometimes have the power to remind us of just how strong we are!
Hi Lizanne,
Thank you very much! I'm glad that you see the power of using strength! :)
-Martha
Leave a reply