Overwhelmed by Mental Chaos? Simplify
Here's what's happening on the HealthyPlace site this week:
---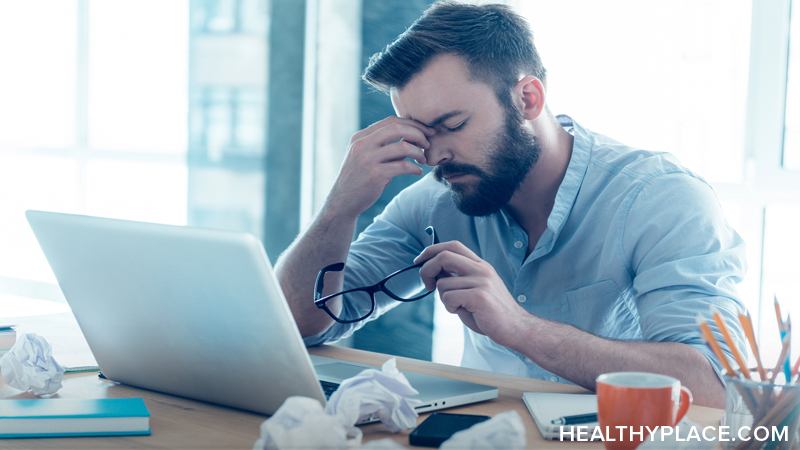 Overwhelmed by Mental Chaos? Simplify
Life can be overwhelming. Throw in mental illness, other mental health struggles, relationship issues, or high stress levels, and life inside your head plus life around you can seem like chaos. Trying to deal with racing thoughts, roiling emotions, or rowdy daily life tasks can make people feel like they're spinning out of control.
You can stop this vicious cycle, calm the chaos, and find peace. A key approach to quieting the chaos in your mind as well as the chaos around you is to simplify. Clean out anything that isn't serving you or is causing stress and agitation. Both in your mind and in the space around you, determine what you can let go of. Ask yourself some reflection questions such as:
How am I talking to myself, and how can I replace negative self-talk?
What clutter can I clear out of my favorite space?
What mental clutter can I clean out?
Can I create a daily ritual for sitting in quiet meditation? How would I like that to be?
Quieting chaos is a process. Inner peace and calm won't develop instantly, but you will cultivate them as you make little changes to your inner and outer worlds every day. As you simplify, you will reduce the sense of being overwhelmed.
Related Articles Dealing with Feeling Overwhelmed
Your Thoughts
Today's Question: How do you deal with mental clutter and chaos? We invite you to participate by sharing your thoughts, experience, and knowledge on the HealthyPlace Facebook page and on the HealthyPlace Google+ page.
From the HealthyPlace Mental Health Blogs
On all our blogs, your comments and observations are welcomed.
Feel free to share your thoughts and comments at the bottom of any blog post. And visit the mental health blogs homepage for the latest posts.
------------------------------------------------------------------
From HealthyPlace YouTube Channel
I'm Hannah. I Have Bipolar 2
How to End Isolation from Bipolar Depression
When you live with bipolar depression, isolation can become a major challenge in your life. I know because this past year I was isolated from friends and family. The longer the isolation continued, the more anxious I became about being around other people. (Watch Hannah and subscribe to the HealthyPlace YouTube channel for more great mental health videos.)
------------------------------------------------------------------
Most Popular HealthyPlace Articles Shared by Facebook Fans
Here are the top 3 mental health articles HealthyPlace Facebook fans are recommending you read:
If you're not already, I hope you'll join us/like us on Facebook too. There are a lot of wonderful, supportive people there.
------------------------------------------------------------------
Mental Health Quote
"You smile, but you wanna cry. You talk, but you wanna be quiet. You pretend like you're happy, but you aren't."
Read more depression quotes.
------------------------------------------------------------------
That's it for now. If you know of anyone who can benefit from this newsletter or the HealthyPlace.com site, I hope you'll pass this onto them. You can also share the newsletter on any social network (like facebook, stumbleupon, or google+) you belong to by clicking the links below. For updates throughout the week, circle HealthyPlace on Google+, follow HealthyPlace on Twitter or become a fan of HealthyPlace on Facebook. Also, check out HealthyPlace on Pinterest and share your mental health pins on our Share Your Mental Health Experiences board.
APA Reference
Peterson, T. (2018, October 8). Overwhelmed by Mental Chaos? Simplify , HealthyPlace. Retrieved on 2023, October 4 from https://www.healthyplace.com/other-info/mental-health-newsletter/overwhelmed-by-mental-chaos-simplify
Last Updated: October 9, 2018