The Importance of Having Friends Who Live with Bipolar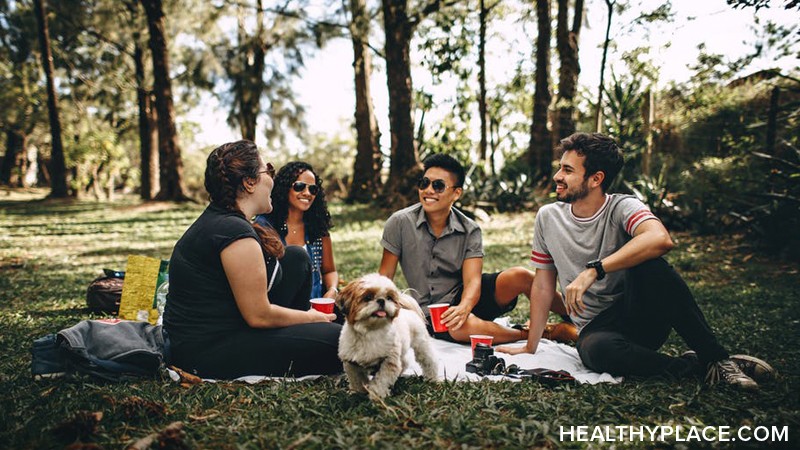 One of the best parts of being a bipolar advocate is the people you meet, and the friendships you create. Before my diagnosis of bipolar 2 disorder and getting involved in the community, I had no friends with bipolar disorder. On my journey thus far, I realize the value of friendships; especially the relationships that have formed with those who live with bipolar disorder. So I want to share the reason why, if you have bipolar disorder, it is important to have friends who live with bipolar disorder.
Why It Is Important to Have Friends Who Live with Bipolar
When you live with bipolar disorder or any mental health condition, you live in a world in which you feel misunderstood. When I began volunteering in the mental health community, I was exposed to so many individuals who lived with bipolar, depression, anxiety and schizophrenia. Some who were my age, passionate, ambitious and who had experiences similar to my own.
It was surreal to think I could be casually chatting with girlfriends about our lives as bipolar women; the struggles we face, the issues we have, the mental hospital, meds and everything about our lives. The best and most exciting part of it is how much we relate to one another. When we speak about the way our mind works and the little things we find ourselves doing, it is almost comical how similar we are. The extent of our imagination, the many journals filled with words about our thoughts, creative thinking and our perspective on the world. It makes you feel less alone, and not so misunderstood.
When you live with bipolar, you always question everything you do or say. However, when you surround yourself with others who have similar emotional extremes and ways of thinking, it lessens the self-doubt. Our conversations are filled with content, passion, and emotion. It makes you feel empowered and confident in the things about yourself which make you different from others. It's an attitude that is essential to take on when you live with bipolar disorder.
How Do I Find Friends with a Mental Health Condition?
We live with a hidden illness, and unfortunately, due to bipolar stigma, many people are not open about their mental health struggles. This problem makes it difficult to quickly establish connections and make friends with people who live with bipolar. However, that does not mean it is impossible.
Get involved with your local NAMI and join a NAMI support group in your community. If you are on a college campus, check to see if there are different clubs or organizations to be part of, such as Active Minds. Check to see if any local events or fundraisers are happening in your area related to mental health. Volunteer or attend these types of gatherings.
On social media, numerous accounts are advocating for mental health (Here are the HealthyPlace Instagram, Facebook, Twitter and YouTube accounts). Many people would think that building friendships via social media or the internet would be disingenuous, but that is not always the case. Of course, you have to be way more selective and careful. However, in my experience as a mental health advocate, over time, I have established great friendships with people I have met via social media. We exchange emails, message each other with words of hope and support. Trust me, it is worth it to make the genuine effort in creating friendships with people who live with bipolar disorder.
APA Reference
Blum, H. (2018, January 30). The Importance of Having Friends Who Live with Bipolar, HealthyPlace. Retrieved on 2023, December 2 from https://www.healthyplace.com/living-with-bipolar-blog/the-importance-of-having-friends-who-live-with-bipolar
Author: Hannah Blum